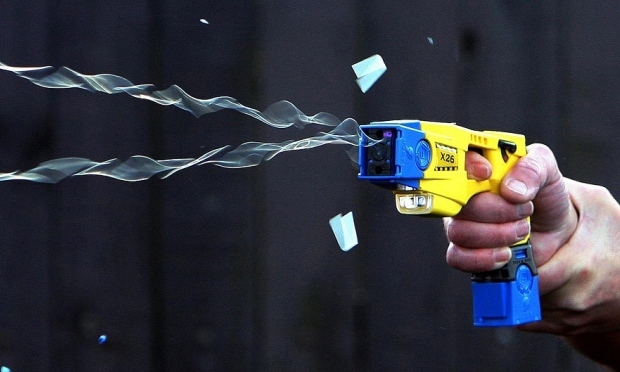 Police officers in Dundee were justified in using a Taser to disable a man who was threatening to cut his own throat with a knife, a new report has said.
Officers were called to a flat in Dundee on Saturday, January 10 after a 47-year-old man threatened to harm himself.
When police arrived at the scene, the man refused to let them into his flat and told them through the door that he was going to take an overdose.
Officers then requested assistance from a unit carrying equipment to break into the flat. The nearest unit carrying this equipment was an armed response vehicle which was sent to assist.
After officers forced entry to the flat, they found that the man had placed a knife to his neck and was threatening to cut his own throat.
They attempted to negotiate with him but when the man pressed the blade further into his neck, one officer discharged his Taser to incapacitate him and safely removed the knife.
The man was uninjured and was later charged with committing a breach of the peace.
All incidents where police use a firearm of a Taser must be reviewed and, following investigation, the Police Investigations and Review Commissioner (PIRC) has decided the use of a Taser was necessary:
"Given the rapidly escalating nature of the incident, the decision by officers to self-authorise and to subsequently discharge the taser was proportionate and justified. It allowed officers to prevent the man from inflicting a potentially serious injury on himself," the PIRC report said.
"Given the information available to Police Scotland, the decision to deploy the most readily available method of entry team, who in this case were armed officers, was appropriate. It enabled officers to gain entry quickly into the flat to assist the 47 year old male."