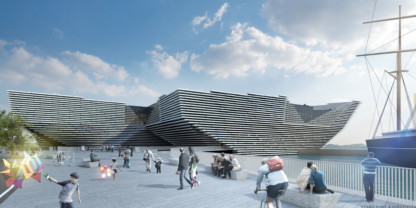 City leaders have been unable to rule out another hike in the cost of delivering Kengo Kuma's vision for an iconic V&A Dundee.
Chief executive David Martin and council leader Ken Guild have said they are confident there will be no further overspend.
Procurement expert John McClelland has, however, called for an urgent review into the costs associated with "furniture, fixtures and fittings for the building".
Each part of the museum budget has changed since the project began with the sole exception of those interiorfinishes.
Mr McClelland, however, points out that the figure of £4.8 million set aside for that aspect of the build was set as far back as 2009 and has never beenreassessed.
An "urgent review" of that aspect of the budget forms his eighth recommendation to the council to either "reconfirm that value" or "take appropriate action" should it no longer be fit forpurpose.
Asked whether he could "guarantee" that costs would not escalate yet further, Mr Martin said offering guarantees was "difficult".
"There is now a normal construction risk and as in any development things can go wrong," the chief executive said.
He said much of the fixtures, fitting and equipment needed for the build had already been secured ahead of time meaning that there should be no major increase in that element of the budget.
Mr Martin described the revised£80.1 million budget as "now fit forpurpose" but said the council would nonetheless be "stress-testing" it.
Speaking as the report was unveiled, Mr Martin said: "It is a matter of great regret that the V&A has ended up so far over budget.
"I think it is important to stress that the original methodology was not robust enough to provide for a unique and iconic building. That is a key lesson to learn.
"Although the cost overrun isregrettable I do, however, believe that our ambition should be lauded."
He said the project would deliver an iconic building capable of delivering jobs, visitors and revenue to the city.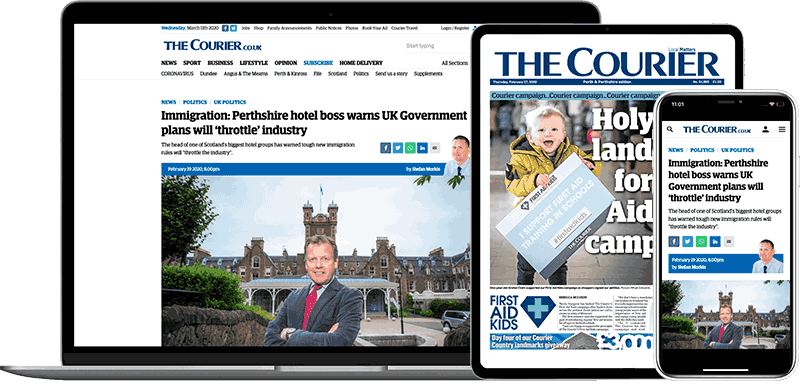 Help support quality local journalism … become a digital subscriber to The Courier
For as little as £5.99 a month you can access all of our content, including Premium articles.
Subscribe