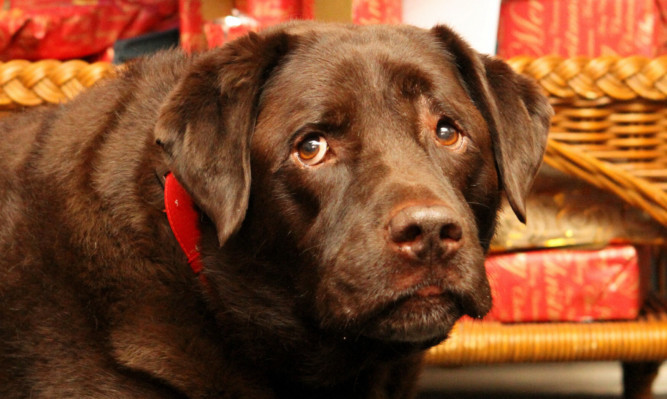 A 10-stone picnic-stealing pooch that raided baguettes and even a trifle from strangers in Dundee's Camperdown Park has scooped a doggy slimming award.
Chocolate labrador Bobby proved he was smarter than the average dog by conquering his monster appetite and coming second in a PDSA diet contest.
The portly canine had been causing owner Marilyn Neave some embarrassment with his public pud-pilfering but since swapping treats for healthier options, has lost 16% of his body weight.
At a whopping 9st 13lb, nine-year-old Bobby, from Ardler, was double his ideal weight when he enrolled in the Pet Fit Club competition. In just six months, however, he lost 1st 9lb, leaving him well on his way to reaching his target.
Marilyn, 43, said: "It's a nightmare going into parks with him in the summer. When he smells a picnic, he gets in people's bags.
"He came out with a trifle once. It was all over the place. He's had a big baguette roll as well. He doesn't steal food in the house but when he's out and about, he's like a food radar.
"The hardest part of the competition has been trying to stop Bobby eating things off the streets."
Despite Bobby's previous form, Marilyn said he has turned a corner since being on the diet and has stopped begging in the house.
"He's coping well with having apples and carrots instead of treats," she said.
"The first two months were a struggle but he's enjoying them now. We'll keep going because we have a routine going. He's got a waistline now and he's much happier and more energetic."
Each year PDSA recruits the UK's fattest pets to undertake a six-month diet and exercise competition.
Supervised by the charity's vets and nurses, Pet Fit Club helps them back into shape and creates awareness of the serious issue of pet obesity.
Bobby's weight-loss was supervised by PDSA vet Fiona McLeod, from Dundee PDSA Pet Hospital, who said: "Bobby has done incredibly well on Pet Fit Club.
"Hopefully in a few months he'll hit his ideal weight and live a longer, healthier life."
The competition was won by Bullmastiff Kayla from Glasgow who gave up pizza and roast dinners to shed a third of her 9st 6lb bodyweight.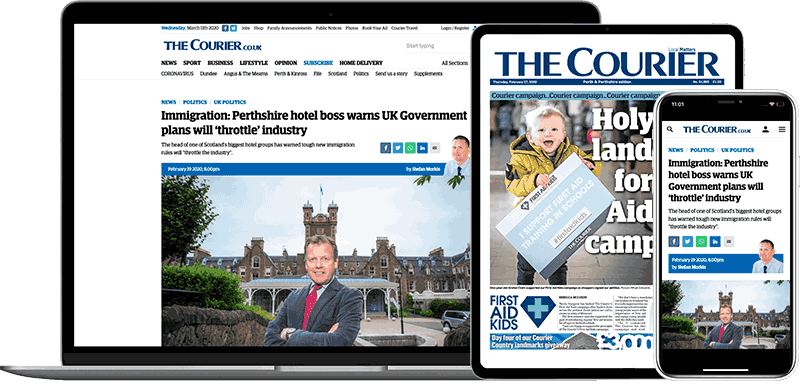 Help support quality local journalism … become a digital subscriber to The Courier
For as little as £5.99 a month you can access all of our content, including Premium articles.
Subscribe