 Cash-strapped Dundee City Council will be forced to borrow almost £500,000 after the cost of creating the new Menzieshill primary and nursery school rose to £13.2 million.
The SNP administration, which is trying to make £23m in cuts over the next year, said the price of construction was "more than anticipated".
Councillors will be told next week that the cost of contractors Wilmott Dixon Construction Limited and "other allowances" will increase the total build cost by £484,000.
Site works have contributed to part of the increase, while additional facilities not originally covered in the budget account for the rest of the overspend.
They include a games pitch, solar panels and upgrades to Dickson Avenue, which will provide access and pick-up/drop-off space, and Earn Crescent.
The council has said the figure can be funded by "additional borrowing" and has stressed that the work, which will start this spring, will be completed in time for the August 2017 term.
Will Dawson, convener of the council's city development committee, said every effort had been made to keep the spending on track.
"This contract was led in a rigorous and thorough way, including market testing and an assurance that only firms which pay or are actively working towards the living wage will be able to tender for work on the site," he said.
"The additional expenditure is made up of an abnormal level of site works, including retaining walls, screening of previous demolition materials and the need for more robust foundations."
Funding for the Menzieshill project comes from the council's capital budget, which is separate from the revenue budget, from which savings must be found.
Detailed plans to replace the city's Hillside and Gowriehill primary schools and bring their pupils together at the new school were unveiled in July ahead of a public consultation.
A report to go to the council's city development committee on Monday notes that the works comprise the construction of a two-storey, three-stream primary school designed for an anticipated roll of 650 pupils together with a 70 full-time equivalent (FTE) nursery school for three to five-year-olds.
There will also be a separate nursery area for up to 30 FTE two-year-olds.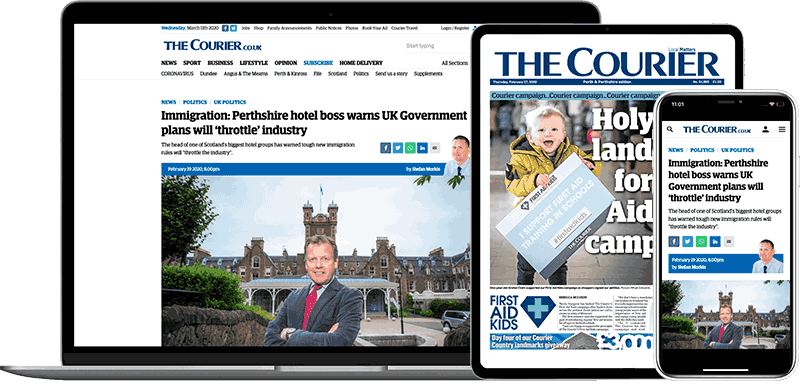 Help support quality local journalism … become a digital subscriber to The Courier
For as little as £5.99 a month you can access all of our content, including Premium articles.
Subscribe