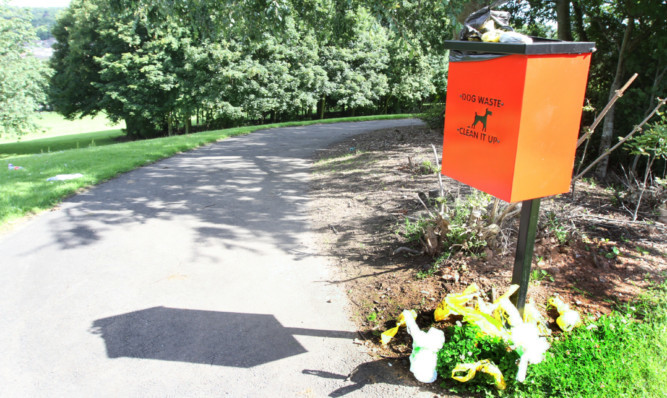 Council staff shortages are allowing dog walkers to litter Dundee with bags of pet poo, it has been claimed.
Opposition councillor Ian Borthwick was contacted by furious residents of Craigowl View who insisted they were informed further waste bins would not be provided as the council did not have sufficient staff available to empty them.
The issue, according to Mr Borthwick, is a city-wide problem that is only getting worse.
Residents contacted the independent councillor after careless dog walkers began disposing bags of waste in nearby bushes.
Mr Borthwick said: "The council has put up dog fouling posters but have said to residents that no more bins would be put up as they don't have the staff to empty them.
"I realise the council is under severe financial restraints, but this is a health hazard, particularly for children.
"All that has been happening is that people are dumping their bags in bushes and in the burn.
"A longer term solution is required.
"This is not right."
Mr Borthwick continued: "This is a city-wide problem and I think it's actually getting worse.
"The council has reductions to their budget and this is one of the consequences."
Labour councillor Richard McCready echoed Mr Borthwick's concern and urged the administration to prioritise keeping Dundee's streets clean.
Mr McCready said: "Dog owners have the ultimate responsibility, but if what Bailie Borthwick has been told is true then I think that is appalling it beggars belief.
"It's just not acceptable.
"Dog waste is a real issue and we need to make sure that every part of town is as clean as it can be."
Despite the criticism, a spokesman for Dundee City Council insisted the authority was doing all it could to tackle the issue.
He said: "A council officer will be contacting Councillor Borthwick to clarify the situation and to explain how the council is looking to ensure that dog waste bins are effectively situated across the city.
"There are a number of initiatives in place to help tackle dog fouling across the city.
"More than 1,300 dog waste bins are also located across the city.
"There should be no excuse for leaving dog mess on the streets, parks and beaches.
"Anyone with information on dog fouling should phone 01382 436285 or email environment@dundeecity.gov.uk."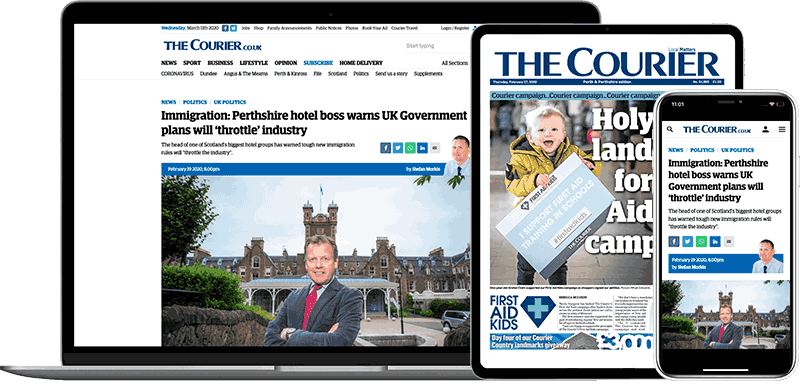 Help support quality local journalism … become a digital subscriber to The Courier
For as little as £5.99 a month you can access all of our content, including Premium articles.
Subscribe