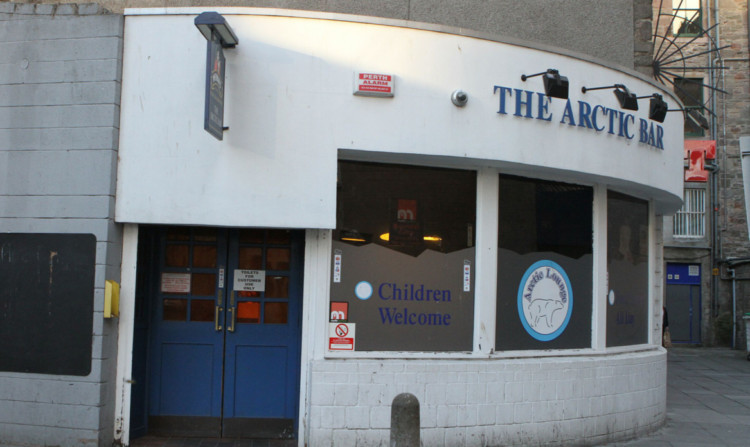 The Arctic Bar has been shut down for a week for staying open beyond its midnight licence during the Dundee Blues Bonanza.
Dundee licensing board members heard police visited the bar, on New Inn Entry, off High Street, after midnight on Sunday June 30 as a result of information received.
The doors were open, a live band was playing and about 30 customers were inside and outside drinking alcohol.
A woman who held only a provisional licence identified herself as the person in charge. She said a band was playing until 1am and she was under the impression the bar could stay open until that time.
When it was pointed out that the premises could stay open only until midnight she promptly had the bar cleared.
Police recorded that it was closed a few minutes before 1am.
The council was aware of the significance of the blues bonanza taking place at several licensed premises throughout the city.
Venues were invited to apply for extensions to open until 1am providing they did so at least 14 days beforehand, but there was no request from the Arctic Bar.
A spokesman for the pub said the licence holder had changed and there had been a breakdown in communications over applying for a 1am licence.
On the evening in question the manager had gone home before midnight because he was tired.
The breach was admitted, although the spokesman disagreed that the pub was not cleared until minutes before 1am. He said it was closed by 12.30 or 12.40am.
Board chairman David Bowes said: "This was a clear breach of the terms of the licence and there have been quite a few of these recently."
Councillors agreed with his proposal that the Arctic Bar's licence be suspended for a week. The pub's spokesman left the meeting, saying he would seek to appeal, and he was advised that this would have to be done at the sheriff court.
The Arctic Bar's licence is in the name of AR Pubs Ltd and the premises manager Athole M Steele.
There was no reply when The Courier sought comment.