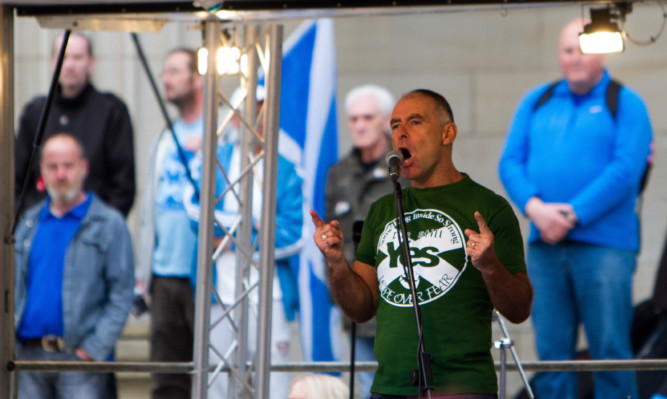 A Yes rally calling for a second independence referendum only attracted about 300 people to hear controversial politician Tommy Sheridan, who was accused of 'hijacking' the event.
Senior Dundee SNP members slammed the organisers for inviting the disgraced Solidarity leader and said the event was a "shambles".
Attempts to march down Reform Street were stopped by police after organisers failed to obtain permission.
As a compromise crowds instead paraded around the City Square ahead of the rally, which was organised by the Yes Dundee Bus Team, alongside Tommy Sheridan's Hope Over Fear campaign, which was invited to attend.
After the event SNP councillor Stewart Hunter said the turnout said "a lot about the popularity of Tommy Sheridan in Dundee."
He said: "I'm not surprised the numbers were low. If Nicola Sturgeon had been there, there would have been a lot more people.
"Organisers shot themselves in the foot. They have spent the last week alienating people on social media. A lot of people saw it as an attack on the SNP.
"What they did with the march seemed like they wanted to stick two fingers up to the council and I feel the way it was handled has damaged the cause.
"It was such a shambles."
Councillor Jimmy Black, who had been due to speak at the event, said his supporters had been unhappy with him sharing a stage with the Solidarity politician, who has been convicted of perjury.
He added: "We should not have invited Tommy Sheridan because he's an extremely divisive figure.
"We have a lot of people in Dundee who could have spoken and united people, instead of dividing people, and that's exactly what Tommy did.
"The turnout from Dundee wasn't as impressive as it could have been and I heard a significant number of people were bussed in from Glasgow."
Both councillors said the SNP in Dundee are focusing on holding on to power in Holyrood after the upcoming Scottish Government elections in May.
Speaking at the rally Mr Sheridan said the people of Scotland had been "lied to duped and bullied" into voting No, but Dundonians still turned out in number to vote Yes.
He said: "We have awakened and we are not going back to sleep ever again."
Event organiser Bob Costello, who has been an SNP member for 30 years, claimed "well over 1,000 people" had been at the event at its peak.
He said: "People had a great time and we had a good response. About 150 people came on Hope Over Fear buses and another 40 in a convoy of cars.
"The fact the SNP didn't show up was very disappointing. They have actively tried to thwart our efforts and they have been unsuccessful."
He said the event had gone on longer than intended and admitted the march "could have been done better" than it was.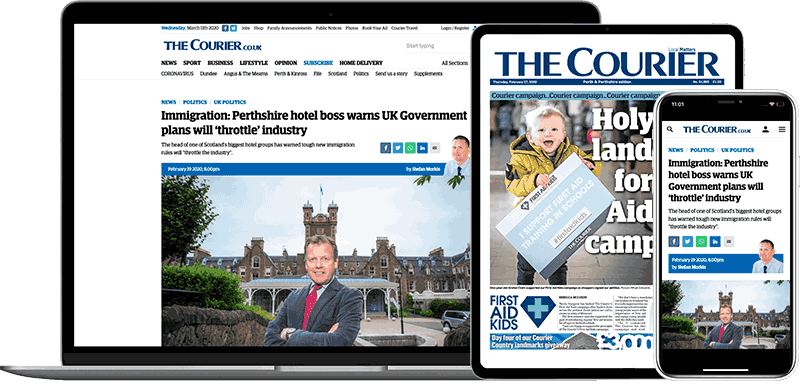 Help support quality local journalism … become a digital subscriber to The Courier
For as little as £5.99 a month you can access all of our content, including Premium articles.
Subscribe