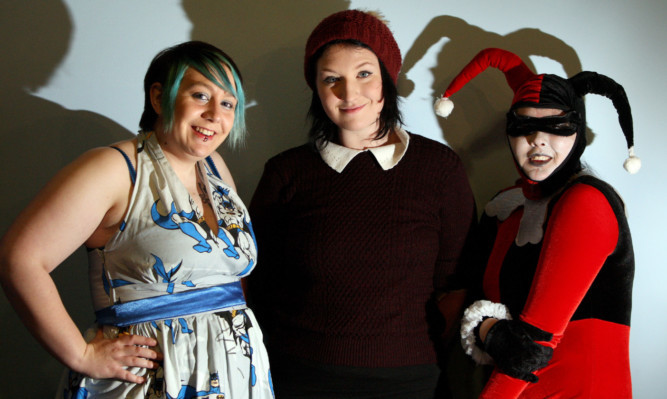 For those stuck wondering what to buy the geek in their life, a quirky Christmas market promises to keep them from straying on to the path of the Dark Side.
A family friendly afternoon of comic book and computer game craft followed by an adult geek-themed burlesque show and after party are among the highlights of the Christmas geek convention: Geekmania.
Abertay Student Centre is to host two floors of geeky craft stalls and a games tournament from 1 to 11pm on Saturday.
Organiser Becky Smith, 24, of Wicked Charm, said: "Dundee is just such a geeky place. It has bred a lot of nerds and is the home of computer games like the Lemmings and GTA.
"Abertay is renowned within the computing industry so it makes sense to have it here."
The event takes place on Saturday at the Abertay Student Centre on Bell Street and doors open at 1pm.
Anyone who would like to find out more can visit the Facebook page Geekmania 2 The Christmas Geek Convention.