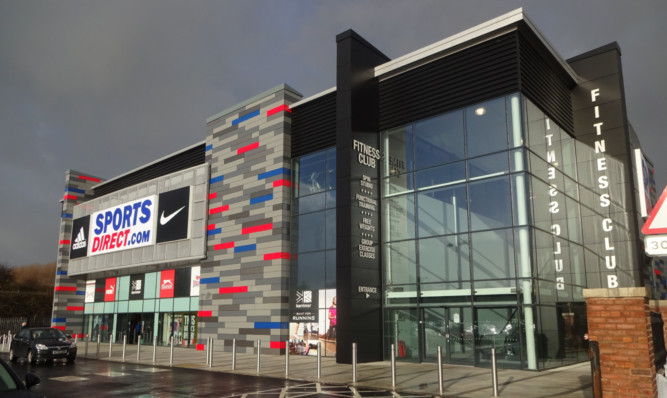 Paying staff at Sports Direct's Dundee stores more than the minimum wage will not make up for the company's use of zero-hours contracts, a Dundee councillor has claimed.
Sports Direct owner Mike Ashley has come under fire over the employment practices of the sports chain, which has one outlet in the Overgate and is set to open a £5 million store and gym at the Stack Leisure Park in Lochee.
Undercover reporters found staff were effectively being paid less than the minimum wage and forced to accept zero-hours contracts, which do not guarantee a set number of working hours or weekly wage.
Mr Ashley has now said he will invest £10m to ensure staff receive more than the minimum wage.
In an interview with a national newspaper he said: "I'm making a New Year's resolution pledge and I'm deadly serious.
"I want to see Sports Direct become the best high street retail employer, after John Lewis.
"I realise this is ambitious and it won't be easy, but I believe as a FTSE 100 or even 250 company we have a responsibility to set a high moral standard.
"We're putting our money where our mouth is and have notified the City we will be spending £10m ensuring all employees are above the minimum wage."
Mr Ashley also said employees receive significant bonuses each year, although these are not paid to staff on zero-hours contracts.
West End councillor Richard McCready tried to make banning zero-hour contracts at Sports Direct a condition for granting approval of its plans for the Lochee store but was told this would be illegal.
He said that while Mr Ashley's commitment to paying higher wages is welcome, he believes it still does not go far enough.
He said: "I wanted the application to be approved on the condition that the contracts wouldn't be zero-hour, but I was told this would be illegal.
"I want Dundee to be a living wage economy and I don't think enough is being done to achieve that.
"Paying more than the minimum wage is good, but zero-hour contracts are the big issue."
Mr McCready said staff on zero-hour contracts do not know what their income will be from week to week and therefore cannot budget properly.
"People should be able to predict what their wages will be and how many hours they're going to be working," he said.
"I hope that Sports Direct will move towards a situation where zero hour contracts aren't being used anymore."