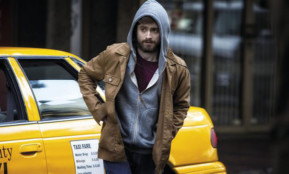 It was an epic battle between a creative genius at the forefront of Britain's pioneering computer game industry and a self-styled moral crusader in the USA.
The story behind a three-year period of intense controversy in the history of Grand Theft Auto reflected a fight for the hearts, minds and freedoms of an entire gaming generation.
But when the 90-minute factual drama The Gamechangers is screened by the BBC on Tuesday night, it won't have been without its own controversies.
That's because in May the makers of Grand Theft Auto filed a lawsuit against the BBC over the drama based on the development of the multi-billion dollar video game series, which first had its ignition turned in Dundee.
Take-Two Interactive, the parent company of Edinburgh-based Rockstar Games, which makes Grand Theft Auto, filed the lawsuit for trademark infringement regarding the drama. The BBC says this has now been resolved.
It's a one-off drama starring Harry Potter star Daniel Radcliffe as Rockstar president Sam Houser that looks at how the game was created.
It's been a long journey from Dundee's early links to the gaming industry which began with the Lemmings.
The hugely popular computer game, released in 1991 for Commodore Amiga, was written by Dave Jones – a resident of the city and graduate of Abertay University.
Lemmings was produced by DMA Design, the video game company founded by Mr Jones founded in Dundee in 1988.
A few years after the Lemmings success, DMA went on to develop Grand Theft Auto.
Edinburgh-based Rockstar North, founded by Dan Houser, evolved from DMA Design, and it's Houser who features prominently in The Gamechangers drama.
In autumn 2013, Grand Theft Auto Vits latest money-spinning incarnationearned $1billion in just three days, becoming the fastest-selling entertainment product in history.
But this drama goes back to 2002, to tell the story of a three-year period of intense controversy in the history of the iconic game's development.
The conflict between the creative genius behind the game and a self-styled crusader for American morality, escalated into a fight of epic proportions.
By 2002, Houser and his creative team had constructed for their fans a vast virtual world, teeming with a high-octane mix of criminal characters, lethal weapons and outrageous storylines.
At the vanguard of this crusade was the formidable Miami-based Christian lawyer Jack Thompson, a man determined to do whatever he could to stop the relentless rise of the game and its influence on children.
The Gamechangers tells the story of how British game designers pushed boundaries into uncharted territory, of how those fighting Grand Theft Auto became consumed by a battle which overwhelmed their lives, and how the subsequent fallout threatened to bring down leading players on both sides.
This drama is for an adult audience and has not been authorised by the producers of Grand Theft Auto.
Rather, it is based on court documents and interviews with many of those involved in the real events behind this compelling story.
Explaining how he researched the Sam Houser character, Daniel Radcliffe said: "I read a lot, though I feel that the Housers will be pleased about how difficult they are to research. There's not much info out there about them. There's precious little video footage of Sam and there's a little bit more of Dan talking.
"So the two clips I found I really latched on to. I found myself thinking that we're not that dissimilar – not in terms necessarily of how we interact with people, but how we are. I saw someone who talks pretty quickly, very specifically with a lot of energy and gesticulation and not that different from me in that way.
"We're from very similar backgroundshe grew up one postcode away and also has one parent who is an actor, and grew up around the entertainment industry. Our schools played each other at football – that's how close we were. In New York, we live in a very similar area so I've since been walking around feeling like I going to bump into him and if I see him I won't be able to resist saying hello! I'm coming at this film as someone who loved the games and who thinks they're really cool."
Radcliffe said the UK was a master at exporting culture. He added: "We're well rounded as a nation and the fact that these games, that are so American in their make-up but created by British people, is proof of that. I think from Shakespeare, to the Beatles, The Rolling Stones and the Sex Pistols, any number of writers and filmmakers, we have always been trailblazers in terms of culture, art and poetry. I don't know why it is, but I'm really glad it is. Culture is our greatest contribution to the world and what a cool thing to contribute."
The Gamechangers is a BBC in-house production made by BBC Scotland Science. It is screened on BBC Two on Tuesday at 9pm.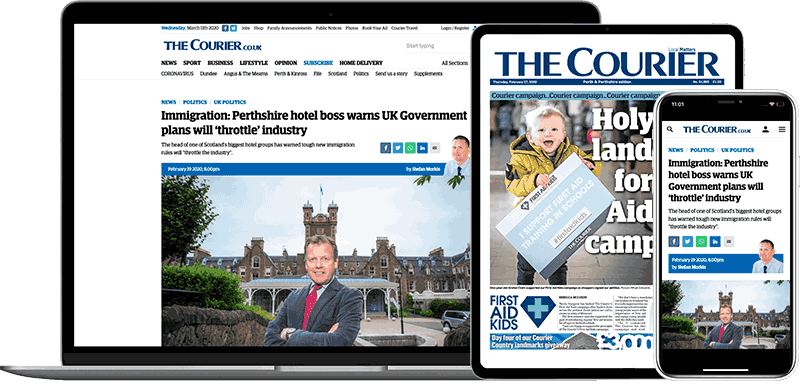 Help support quality local journalism … become a digital subscriber to The Courier
For as little as £5.99 a month you can access all of our content, including Premium articles.
Subscribe