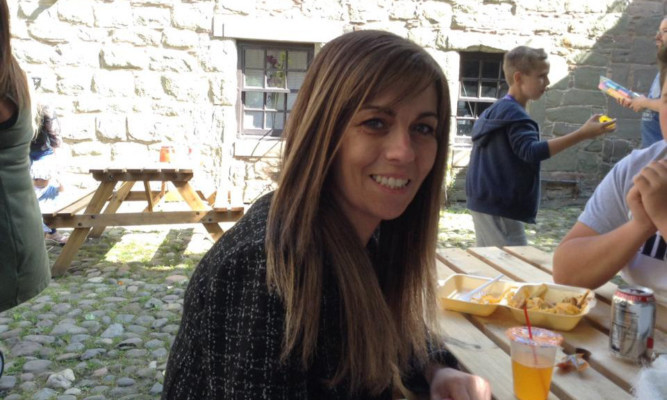 A 37-year-old Dundee mum has lost her battle with cancer.
Pamela Barbour, a dinner lady at Longhaugh Primary School, died on Monday at Roxburghe House, surrounded by her loving family.
She had battled stomach cancer for nearly two years.
When Pamela's condition deteriorated, a holiday to Greece with her partner had to be cancelled.
Ari Khalil had planned to ask his beloved partner of 10 years to marry him while they holidayed but Pamela had to be admitted into Ninewells Hospital's cancer unit.
Working at the school up until four months ago, Pamela also looked after her three children Tommy, 17, Jodie, 16, and seven-year-old Katie-B.
Ari, 28, said: "We were going to go on holiday and I was going to ask her to marry me, but she was too unwell to go.
"For 10 years I have had such an amazing time with her she was so strong."
Tommy paid tribute to his mum, saying: "She had such a big heart and would always put us first.
"Everyone always said hello to her when she walked past everybody knew her."
Her dad, John Barbour, spoke of his "caring" daughter.
"She had a heart of gold and would do anything and everything for anybody who needed help," he said.
"Pamela was always such a loving, caring person and even when she was diagnosed with stomach cancer, she still put everyone before herself.
"She died very peacefully with her family around her and still, she was making sure everyone else was all right."
Her mother Catherine, 58, said: "Pamela would always have a smile on her face she was the light of any party and could talk to anybody."