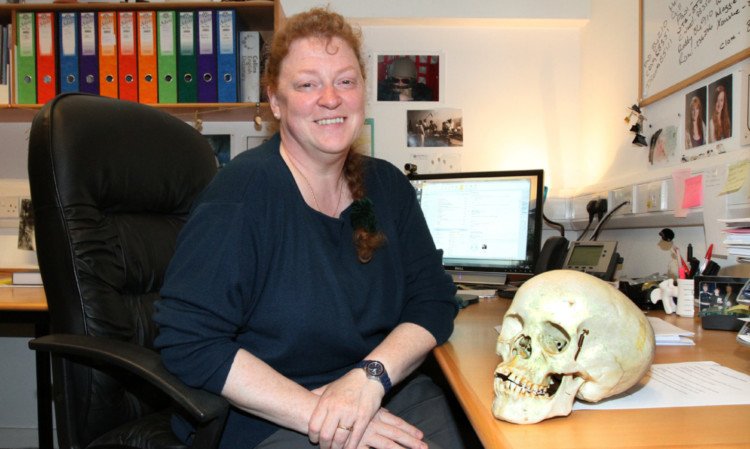 The lives of remarkable women will be explored during Dundee Women's Festival.
The list includes Professor Sue Black of Dundee University, a world authority on forensic anthropology and human identification, and Professor Fiona Raitt who is a legal expert on trafficking, rape, the rights of the child and domestic violence.
Also taking part are Alyson Leslie, who has been involved in many child care inquiries and reviews and has investigated the deaths of children across the UK, and Professor Niamh NicDaeid, an expert in fire investigation and drug analysis.
They will be led in discussion by crime writer Val McDermid, exploring issues including gender stereotyping, academic glass ceilings and the motivation behind their work.
The event at Dundee University is part of a packed programme of film, history, arts, music, drama and various workshops throughout March that will see more than two dozen venues across the city celebrate women and the contribution they make to life in the city and beyond.
Festival spokeswoman Mary Henderson said: "There will be many opportunities to learn about remarkable women from history or those making a difference in the world today.
"Segametsi Setlhoke and Evelynn Oppelt, two inspirational women living on the edge of the Kalahari Desert in South Africa, have been invited to share their experience of setting up education, health programmes and support groups for women and children who have survived rape or abuse."
The festival also highlights women from local and Scottish history, such as pioneering social reformer Mary Lily Walker who strove to improve the health of women and children in Dundee.
"Bringing participants right up to date will be a referendum debate, 5 Million Questions a risk or an opportunity for the women of Scotland, with leading women debating the pros and cons of an independent Scotland," said Mary.
"For budding forensic scientists there is also an opportunity to visit Abertay University's Rankin House and mock bank facilities to find out how students collect evidence such as fingerprints, DNA and footwear marks from crime scenes."
The full programme for Dundee Women's Festival is available at www.d-v-a.org.uk.