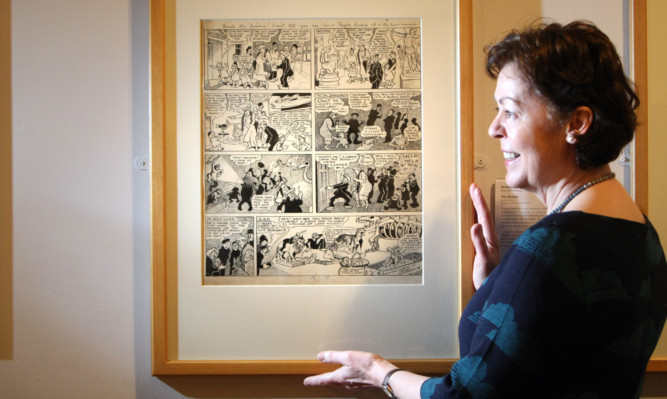 Dundee's proud publishing history is being showcased as part of a trio of new art exhibitions in the city.
Original artwork from the DC Thomson archives features prominently in the Draw the Line: Old Masters to The Beano.
The event offers the public a rare opportunity to see selected works from the city's nationally significant Fine Art collection at The McManus: Dundee's Art Gallery and Museum.
A second exhibition, Work in Progress: From Paper to Paint, offers an insight into the working processes behind finished oil paintings.
Highlights include an exquisite study by Rossetti for one of the attendants in his masterpiece Dante's Dream on the Day of the Death of Beatrice and a rare pen and ink sketch by William McTaggart.
Taking a Line for a Walk, the third exhibition, looks at the freedom of working with pencil on paper and showcases drawings by artists including James Gunn, June Carey, Franziska Furter, Tim Knowles and Massimo Bartolini.
Leisure and Culture Dundee chairman Bob Duncan said: "The city's art collection is an outstanding resource, the range and quality of which is highlighted in the ongoing series of annual displays which explore different areas of the collection.
"This year's focus on drawing has an astounding 150 artworks on display.
"There is so much to explore and something for everyone to enjoy."
All exhibitions are now open from 10am to 5pm Monday to Saturday and 12.30 to 4.30pm on Sunday. Admission is free.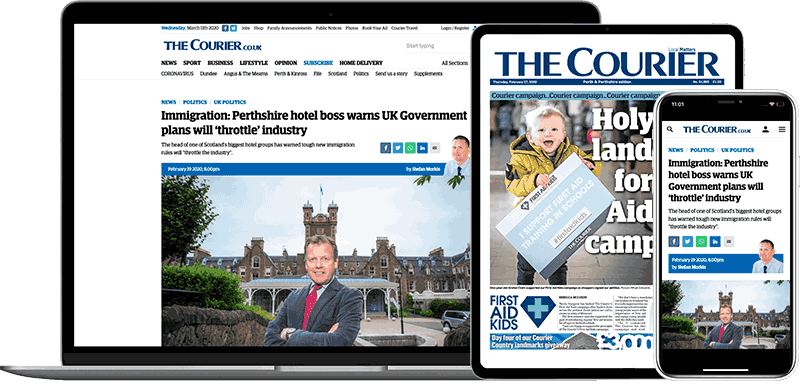 Help support quality local journalism … become a digital subscriber to The Courier
For as little as £5.99 a month you can access all of our content, including Premium articles.
Subscribe