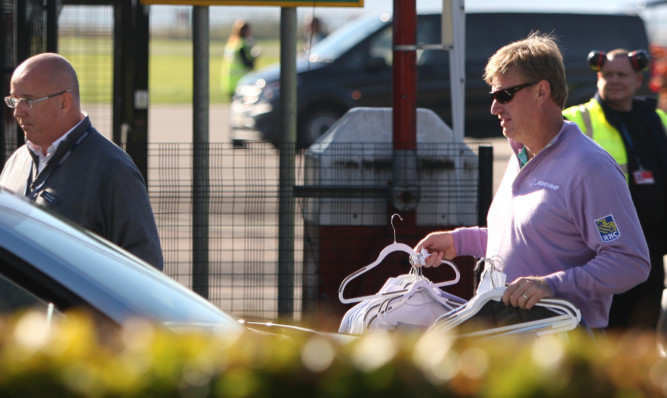 Celebrities, golfing stars and corporate VIPs have arrived for the Dunhill in their droves with more than 120 private jets booked in at Dundee.
The city's airport has hosted the influx of elite aircraft from across the globe in advance of Thursday's blue chip golf tournament at St Andrews, Carnoustie and Kingsbarns.
South African favourite Ernie Els was photographed setting down on the sun-kissed riverside tarmac as the region basked in glorious September weather.
With 60 private flights scheduled to fly in and out of the terminal throughout the week staff are expecting the period to be the busiest ever seen in terms of aircraft movements.
Cracking shot of all the parked up aircraft from the air taken by @taysideaviation #Dundee #dunhilllinks pic.twitter.com/mLZOaYD3Cc

— Dundee Airport (@DNDAirport) September 29, 2015
Derrick Lang, Dundee Airport Manager said: "This is shaping up to be a particularly busy week for Dundee Airport with more than 60 private jets already confirmed, and many more likely to arrive.
"Sunday will be extremely busy for our operational team, possibly the busiest day ever, as the Championship closes and our guests depart.
"The volume of traffic illustrates the important role that Dundee plays as a hub for commercial aircraft and, in particular, for golf tourism, which is hugely beneficial for the local and national economy.
Let us tell you a tail or two about a golf event near Dundee airport… #dundee #DunhillLinks pic.twitter.com/LnjPXsGi1e

— Dundee Airport (@DNDAirport) September 29, 2015
"The airport is ideally located close to some of Scotland's world famous courses and because of its location close to the city centre, it offers a fast, seamless service for visitors and players arriving for major golf events.
"It's a busy, challenging week for the team at Dundee Airport, much busier than the recent Open Championship, but it's also exciting to welcome visitors from around the world.
"Events like this really put Dundee Airport on the map as a hub for private aviation."
With more than 37,000 flights a year, many of them general aviation and training flights, Dundee is the busiest airfield in the HIAL group.
@DNDAirport captured this from next door across the road at Riverside Community Sports Hub. A few famous faces today? pic.twitter.com/zn4XCCogh1

— Jamie Millar (@JamieMillarDrum) September 29, 2015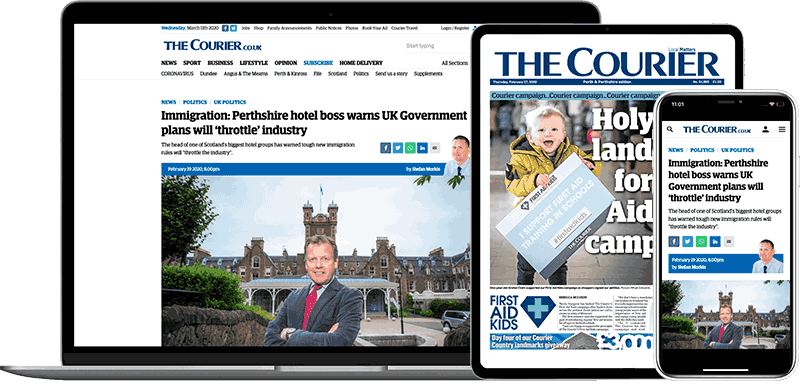 Help support quality local journalism … become a digital subscriber to The Courier
For as little as £5.99 a month you can access all of our content, including Premium articles.
Subscribe