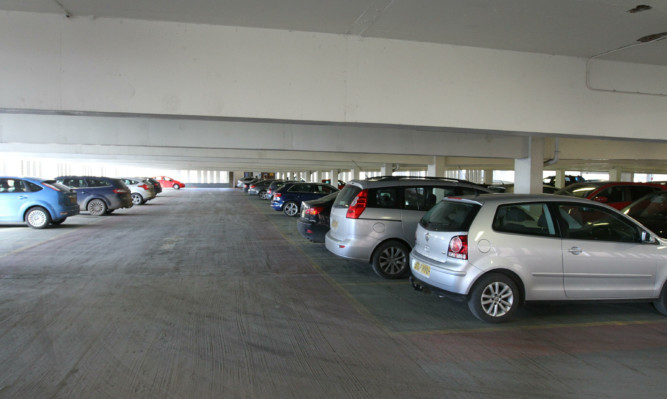 More than £150,000 is to be spent on changing the way motorists pay at one of Dundee's busiest car parks.
The investment will see the city council do away with the current pay and display system at the West Bell Street multi-storey and install a modern pay on foot system.
It will offer users increased flexibility in line with the systems already operating at Greenmarket, Gellatly Street and Olympia multi-storey car parks.
The council hopes that will lead to increased usage of the car park, which has a slightly undeserved reputation for being little-used.
Figures for the period from April 2014 to March 2015 show that it was the second busiest in Dundee, welcoming 159,804 users.
Gellatly Street was the busiest with 217,535 visitors, while Greenmarket saw 140,915 and the new Olympia 70,333.
The council does, however, believe that the car park has long ceased to be user friendly, with a number of problems preventing it from seeing even greater use. At present, motorists are tied to the time on their tickets, facing returning to move their vehicles or feed more money into the machines.
The new pay on foot systems will do away with those restrictions, but the council's executive director of city development, Mike Galloway, admitted that was just one problem.
"It's proposed to change the way customers pay for their parking across all multi-storey car parks from the pay and display system to a pay on foot version," he said.
"The current pay and display equipment is now defunct, cannot accept the full range of coinage and is increasingly difficult to maintain.
"This new system will replace the existing pay and display operation and will allow customers greater flexibility in their parking needs."
The car park could also become even busier as the Vox Dundee development takes place nearby.
It will see more than 100 flats created within the former Dundee College building on Constitution Road.
Parking at the new development will be limited to one space per property, but residents in neighbouring streets have been assured occupants will be able to secure city centre parking permits and use them at West Bell Street.
Councillors will be asked to agree to spend £156,230 on the new system at a meeting on Monday.