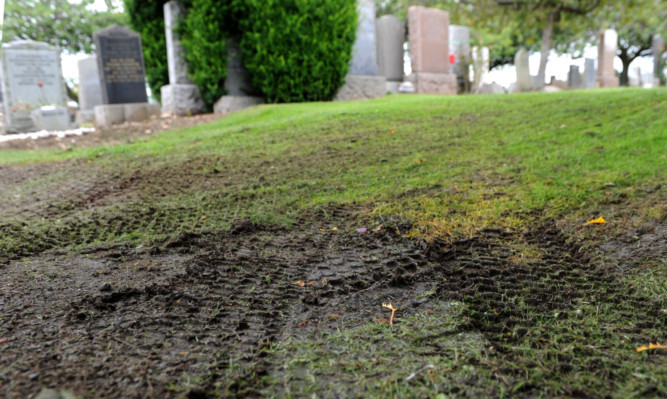 Mrs Simpson has been tending to her son's grave for more than 40 years.
She visits Eastern Cemetery in Dundee religiously and enjoys spending time with the son she lost when he was just eight years old.
However, she was left horrified at the condition of the area surrounding her son's resting place when she last visited his grave.
The 70-year-old, who did not wish to give her first name, visited the graveyard as normal this week, but was shocked to find what she calls "tyre tracks" from council machinery on grass near to the grave.
She has since lodged an official complaint with the local authority but is yet to have her grievance resolved.
Mrs Simpson said: "I've been coming here to tend to my son's grave for over 40 years and the surrounding ground has always been completely smooth.
"This week when I visited, however, I found tyre tracks within six inches of gravestones.
"It looks to me like heavy machinery has been in and around the graves.
"The council are saying the grave is submerged because of the bad weather we've been having but I've been coming here for years and you can't tell me that we've not had bad weather in that time.
"I've registered a complaint with the council and they have come back and said that the situation has been caused by a lack of man power."
The pensioner claims she was told by council staff that the grave and surrounding area would be fixed by staff when the authority had the staffing levels to accommodate her request.
In the meantime, she has been left bewildered by the change in the gardens surrounding the row of graves and has been left frustrated by the lack of action.
She said: "They say that the graves are subsiding and that they will get round to fixing it when they can.
"They're claiming because my son's grave is part of a row of graves it is more problematic to fix. In other words, that's just the way it is.
"The ground is wet I understand that.
"But walking into the graveyard and looking at the graves, it's like looking at Lazarus rising from the dead. I've never seen anything like it.
"It looks absolutely awful. I really don't understand it. All I know is that it has upset me intensely.
"My son was eight when he died and would have been 50 last week. The whole thing has left me shocked and upset.
"In a row of graves there are bound to be others affected by this who is speaking up for them?"
Despite the criticism, council bosses insist that they are working hard to resolve the situation and blame poor weather for the change in the area surrounding some of the graves.
A council spokesperson said: "Unfortunately, because of the exceptionally wet summer, the ground is more prone to damage and natural sinkage usually only seen in the winter.
"We are aware of the problem and will be taking remedial action."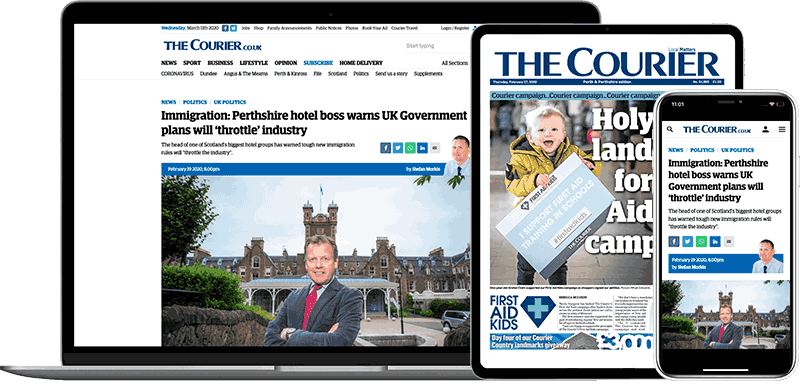 Help support quality local journalism … become a digital subscriber to The Courier
For as little as £5.99 a month you can access all of our content, including Premium articles.
Subscribe