 Dundee councillors will discuss the city's response to the Syrian humanitarian crisis at a meeting on Monday.
Members of the policy and resources committee will consider a report recommending the local authority expresses an interest in participating in the UK Government's Syrian Vulnerable Persons Relocation (VPR) Scheme.
Administration leader, councillor Ken Guild said: "We have all been shocked by the scenes of suffering shown through the media.
"The plight of the Syrian refugees has touched us all.
"I asked the Chief Executive and his Senior Officers to investigate the VPR scheme with a view to identifying what support Dundee City Council and our partners can offer in light of this humanitarian crisis.
"There have been many people in Dundee who have already expressed a real interest in what we can do as a city for refugees from Syria.
"We are now looking to establish a project team to take forward the council's involvement in the scheme.
"I would hope that reports on progress could be made as quickly as possible."
Councillor Kevin Keenan, opposition leader, said: "Like others I was moved by the reports I have seen showing people moving en mass looking for a safer place in the world.
"Dundee people have a proud tradition of helping others.
"This report shows how we as council are willing and able to support those fleeing the terrible events in Syria today."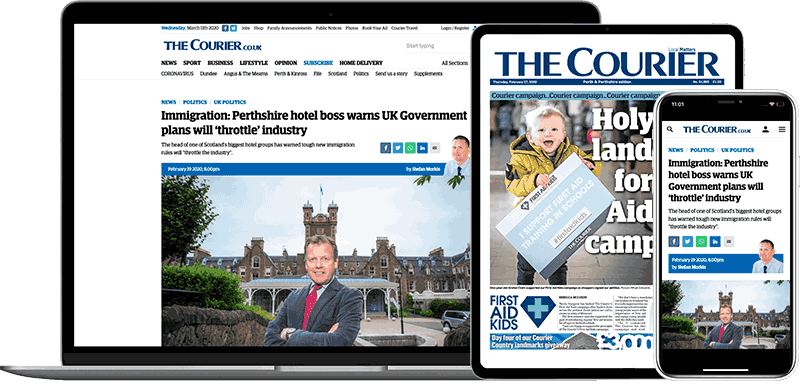 Help support quality local journalism … become a digital subscriber to The Courier
For as little as £5.99 a month you can access all of our content, including Premium articles.
Subscribe