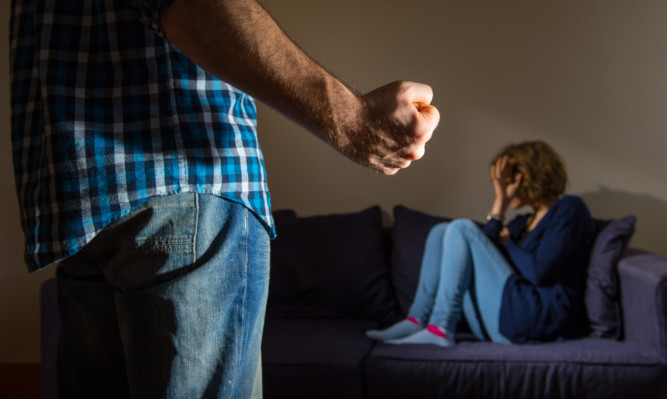 Partners who abuse women have been warned to expect to feel the full force of the law as Dundee braces itself for a festive rise in domestic abuse.
The city already has the worst record in Scotland and police will be doubling the numbers of boots on the ground in an effort to keep women safe this year.
Targeted patrols in hot spot areas will reduce response times and proactive visits to known past offenders are just some of the ways police prepare to tackle the issue.
Chief Inspector for partnerships in Dundee, David McIntosh, said: "We have the worst figures in Scotland. That is really shocking. What that means is we have a significant amount of people who are affected.
"As well as victims there are children, families and communities living in fear of domestic abuse. It happens in affluent homes and poor homes."
Dundee residents are more likely to fall victim to abuse by a partner or ex-partner than anywhere else in the country with 2,525 incidents reported in 2014-15 according to recently published figures.
Although the number of people caught and appearing in court for domestic violence is high, Mr McIntosh said there are still far too many victims.
On average 26 incidents of domestic abuse will go unreported before police are contacted.
In their efforts to prevent attacks this year, extra officers are being sent to visit known violent offenders to warn them the police will be watching.
Officers will also visit victims to remind them of the support available.
Mr McIntosh said: "Nobody should have to put up with domestic violence or abuse.
"It is one of the biggest challenges we have in Dundee but collectively we can do something about it.
"Christmas and the festive period is supposed to be a time for family and friends to enjoy themselves and police and partners will do everything we can to support folks during this time.
"And to those who adversely affect others we will pursue you.
"The people who commit these crimes should be under no illusion about how seriously we take it.
"Nobody wants to be arrested or end up in prison over the festive period but there are always consequences of your actions for you and your victim."
He added: "Support for women and men who have been victims of domestic violence is available through WRASAC Dundee and Barnardo's other partners.
"Find out more at www.ddaf.co.uk."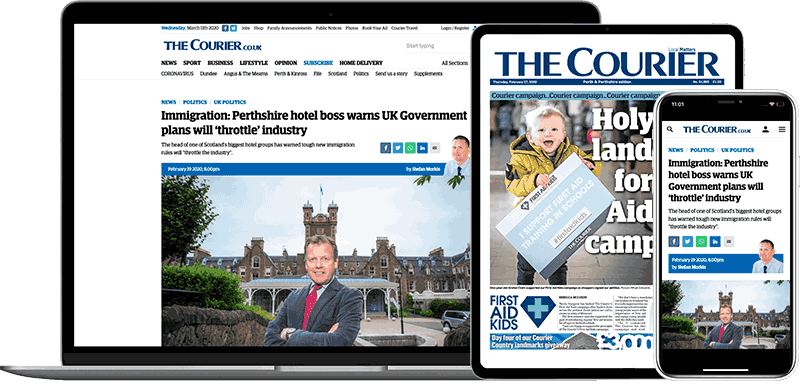 Help support quality local journalism … become a digital subscriber to The Courier
For as little as £5.99 a month you can access all of our content, including Premium articles.
Subscribe