 Dundee City Council finance spokesman Willie Sawers has promised council workers that the administration will not resort to issuing compulsory redundancies to under-threat staff.
The SNP have already written to more than 6,000 council staff, excluding teachers, offering them the chance to apply for voluntary redundancy, but Mr Sawers has now assured workers that no one will be forced out of the door.
Speaking to The Courier, Mr Sawers said the council would consider a "mixture of voluntary redundancies and a reduction to services" when trying to make the £23 million worth of cuts needed during the next financial year.
He said: "We're not looking at a specific number of reductions in jobs.
"The council's chief executive has written to all council staff, excluding teachers, offering them the chance to apply for voluntary redundancy.
"We're looking at a mixture of voluntary redundancies and reductions to services.
"We haven't had any compulsory redundancies and we don't anticipate having any. We are confident that we will get a sufficient number of applications for voluntary redundancy."
Mr Sawers was responding to claims by East End councillor and new North East Scotland MSP Lesley Brennan, who revealed that she fears up to 750 jobs could be cut by the council.
Councillor Brennan called on the administration to stick to their promise of not issuing any compulsory redundancies and described the decision not to ask SNP Finance Secretary John Swinney to reconsider the Scottish Government's local government settlement as "tragic".
Ms Brennan said: "I asked the director of corporate services what proportion of the revenue budget is wages?
"Her reply was that the net figure is 65%.
"So, I noted 65% of £23m is £15m, and if we assume the average worker earns £20,000 including overheads, this equates to 750 jobs.
"The issue is how we mitigate this shortfall.
"If we cannot find the money then there will be a lot of redundancies.
"We've already had 177 jobs go at the Flint Group and Dundee cannot afford to lose another 750 jobs we can't afford to lose any jobs.
"It's really tragic that the administration could not support the motion to write to John Swinney to ask him to reconsider."
Ms Brennan added: "The jobs market in Dundee is really harsh, I know that myself.
"The council's pledge is that there will be no compulsory redundancies. I want them to keep that promise."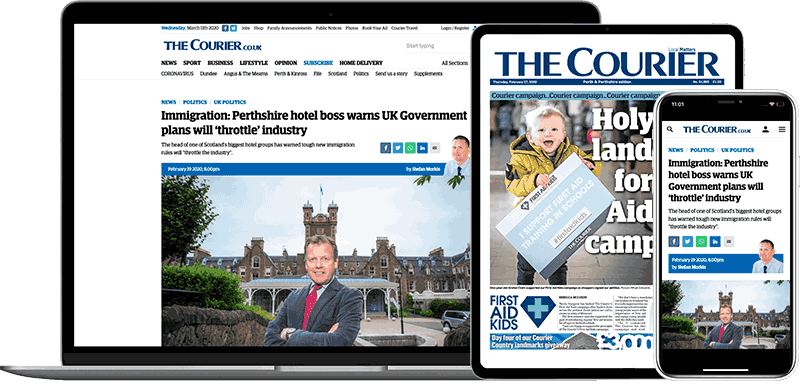 Help support quality local journalism … become a digital subscriber to The Courier
For as little as £5.99 a month you can access all of our content, including Premium articles.
Subscribe