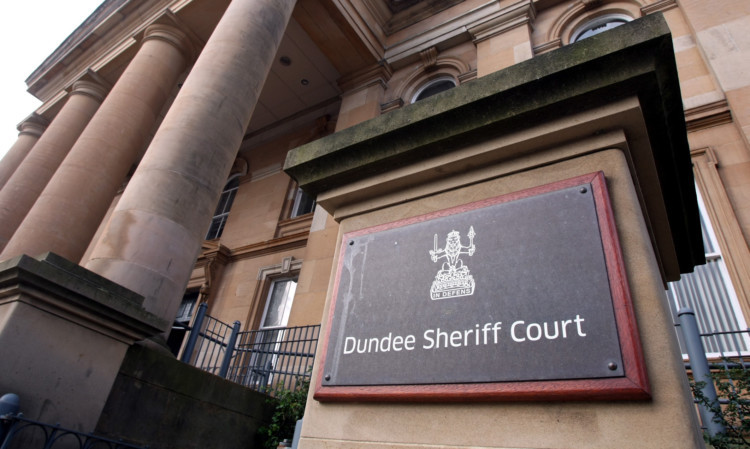 A mum who admitted making up a sex attack allegation leading to an innocent man being held in custody for 12 hours has been jailed for six months.
First offender Joanna Robertson sobbed as she was led downstairs to begin her sentence for wasting police time 69 man hours costing £1,380 after she falsely claimed she had been stalked through the city centre before being sexually assaulted in a lane.
Robertson, 25, of Leith Walk, Dundee, twice told police in interviews that the assault had taken place on July 6 last year, despite officers casting doubts on her story. She only admitted her guilt at court last month.
Solicitor Kevin Hampton said that Robertson was "extremely remorseful" for her actions. He said she had no recollection of the events as she was "extremely intoxicated, heavily under the influence of alcohol" at the time, as CCTV footage had showed when officers saw her staggering through the streets.
Sheriff McFarlane, however, said she had given two "detailed statements" to police and had the chance at the second interview two days later to retract them and she had not.
Because of that, her actions caused an innocent man to be detained in the cells for 12 hours and to be submitted to questioning and had a DNA swab taken, he said.
The court heard Robertson went to police HQ and named a man as her attacker and claimed he had tried to strike up a conversation with her outside a bank before following her into Coutties Wynd.
Robertson claimed he had forced her against a wall between two wheelie bins before touching her over her tights then attempting to assault her further.
But when police carried out a CCTV review, they found her story didn't add up.
Interviewed again, she was "adamant" it was true.
When the inconsistencies were put to her, she demanded her clothes back and said she didn't want any more police involvement.
Depute fiscal Eilidh Robertson told the court that the cost of the investigation to the police didn't take into account the cost of an interpreter and doctor who examined Mr Senchenko.
She said: "As a result of the allegation, (the man) was detained by police for 12 hours and was also interviewed with the assistance of an interpreter.
"An extensive CCTV review was carried out following the accused's allegation which quite simply showed that what she was telling police did not add up and actions were shown which showed the contrary and that the complainer had not entered the area of the alleged locus.
"She was asked to give her version again and confirmed her position as it had been previously. She was adamant her version of events was correct."
Mr Hampton said: "She now fully accepts that no such assault took place."
Sheriff McFarlane said: "This could have been partially purged if you had come clean on July 8 but you did not.
"I believe there is no alternative to a custodial sentence, and that will be one of six months, reduced from eight months due to your guilty plea."