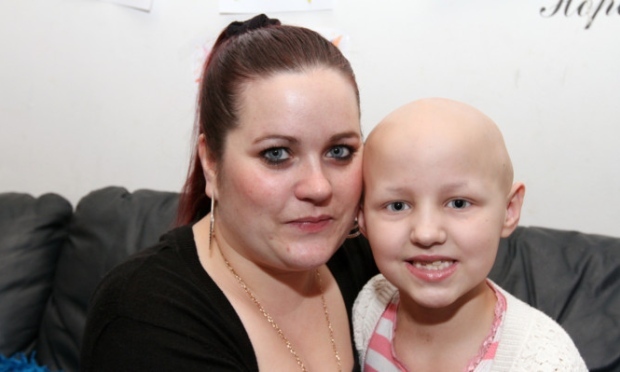 An eight-year old Dundee girl suffering from a rare form of cancer is en route to Florida for specialist proton beam therapy.
Eight-year-old Destiny Dye has Ewing's sarcoma bone cancer, which only 30 people in the UK have.
The cancer is in her skull and the Mill o' Mains youngster has had to undergo nine surgical procedures since last May, as well as intensive chemotherapy.
In December a cancerous tumour was removed from Destiny's head and she returned home in time for Christmas.
But doctors now feel specialist proton beam therapy, which is not available in the UK, may be necessary to beat the disase.
The treatment can cost up to £100,000 per patient
The NHS is paying for her treatment and accommodation but fund-raisers have donated money for the family's living costs while in the United States.
A post on the Destiny's Cancer Journey Facebook page revealed the family departed for Jacksonville on Monday morning.
It said: "Would like to say a massive thanks to everyone for all your support and continued support.
"You have all been amazing and kept us strong.
"Thank you for all the kind donations and spectacular fundraising. That's us off to Jacksonville, Florida for Destinys treatment. Will keep you all updated. We couldn't have done this without you all."