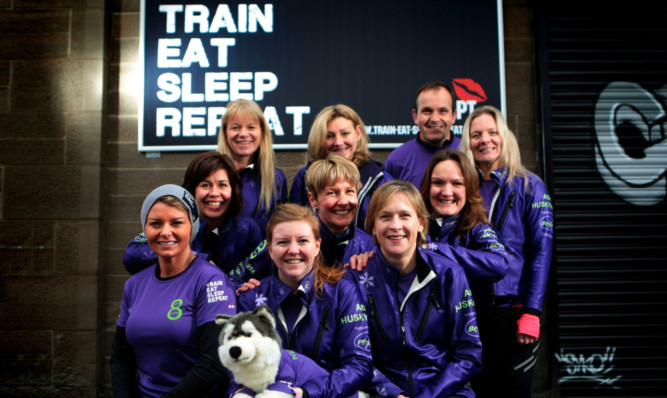 A group of intrepid Courier Country women have begun training to cross the Arctic Circle for charity.
Braving temperatures of minus 20 degrees, the eight women hope to travel from Signaldalen in Norway to Jukkasjarvi in Sweden by dog sled.
While the trip itself will not take place until March next year, the Atte HUSKYteers began training for the adventure this weekend.
They were joined by Dr Niall Elliot, who used his experience treating Olympic and Commonwealth Games athletes to help the women prepare for their expedition.
Organiser Amanda Nissen said that they chose to cross the Arctic Circle because it would be both a physical and a mental challenge.
She said: "We came together on a mission to find ourselves an event which would not just push us to the limit physically but emotionally and mentally too.
"We will spend six days and nights enduring temperatures as low as minus 20. We will be living, eating and sleeping in the frozen wilderness of the Arctic whilst tending to and driving our own team of huskies 285km from Signalden in Norway to Jukkasjarvi near Kiruna in Sweden."
The women are doing the journey to raise money for four charities: Insight counselling, Age UK, Medical Detection Dogs and Coppafeel.
The eight ladies began their training for the trek on Saturday morning at the Train Eat Sleep Repeat gym in Dundee, where they undertook a number of fitness tests.
They will continue to train over the next year, including with the Cairngorm Mountain Rescue Team to familiarise themselves with working in cold conditions.