 The Scottish Fire and Rescue Service are "looking to learn lessons" following allegations they let down the deaf community in Dundee.
Area manager Dave Stapley was forced to defend a consultation document on the Dundee City Local Fire and Rescue Plan 2014-17 that the deaf community "were unable to fully access".
Deaf Links, a deaf persons advocacy group in the city, had suggested "the deaf community were unable to fully access and understand the local fire and rescue plan for Dundee city and our answers in the survey are reflective of this".
Councillor Richard McCready questioned Mr Stapley on the claims, which the area manager strongly rebuffed.
Mr Stapley said: "I have taken the feedback we have received from this particular group very seriously.
"This was a national consultation run by the Scottish Fire and Rescue Service, which we were responsible for delivering locally.
"On the back of the consultation document it says that you can contact the Fire and Rescue Service if you would like the document in another language.
"Nobody from this organisation (Deaf Links) came forward. (But) I do not feel that they have raised anything that would change (the plans in the document).
"Taking all this feedback seriously and looking to learn particular lessons from this, I have made arrangements to meet with this group and discuss any concerns that they may have, particularly in relation to future consultations," he added.
The Dundee City Local Fire and Rescue Plan 2014-17 was later approved by councillors at the meeting of the policy and resources committee.
The plan will see firefighters focus on prevention work, seeking out the most vulnerable households to offer advice and targeting campaigns at people who put themselves at risk, such as those who cook while drunk.
Figures for the first nine months of 2013/14 show that some progress is already being made. Nobody died in a fire in Dundee and there were 172 fires in homes against a target of 190.
However, 60 people were injured in blazes well above the target of 39 although many of them required only first aid.
Violence against firefighters was also raised at the meeting, with one attack having been reported, just above the target of zero.
Mr McCready said: "It is repulsive to think that firefighters, who put their lives on the line, could face attack. That is just not acceptable."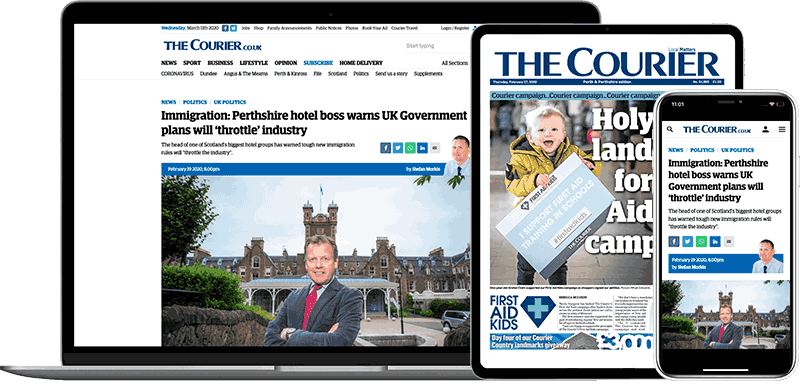 Help support quality local journalism … become a digital subscriber to The Courier
For as little as £5.99 a month you can access all of our content, including Premium articles.
Subscribe