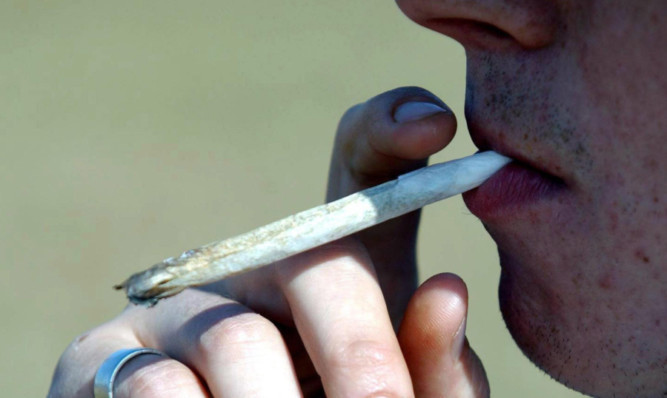 They are the scourge of society and can cause severe physical and mental impairment and even death.
Last month shock figures revealed that the number of drug deaths in Scotland had increased by 16% to 613 in 2014 compared to the previous year.
The figure was nearly 46% higher than the 421 recorded in 2006, and had more than doubled since 2000, putting the Scottish Government under pressure to take action.
But should drugs in Scotland be legalised to move abuse from the shadows or would such a move be a recipe for disaster?
The contentious question is to be debated ahead of Dundee University hosting the 17th International Society of Addiction Medicine (ISAM) Congress next week, attended by hundreds of leading international experts.
At a public event on Saturday October 3, chaired by former Courier political editor David Clegg, retired police inspector Jim Duffy and Dr Brian Kidd, Consultant Addiction Psychiatrist (NHS Tayside) will argue for drug legalisation.
The speakers who will argue against legalisation will be Professor Neil McKeganey, Director of the Centre for Drug Misuse Research, and Dr Roddy Yates, Senior Research Fellow and Facilitator of the Scottish Addiction Studies Group, Stirling University.
Dr Brian Kidd told The Courier the Misuse of Drugs Act has not worked.
He said: "Psychoactive substances have been used for millennia. Most people use them. Most can bring positive experiences, but all are associated with a range of hazards. Most, in particular those with the most negative influences on health and social functioning alcohol and smoking are not illegal, though the law has evolved consensually to influence their use to improve public health.
"In 1971, the Misuse of Drugs Act was introduced to control a real increase in hedonistic drug use, aiming to address drug availability and match legal penalties to the severity of the risks associated with certain drugs. Alongside an introduction of abstinence-based treatments, this was intended stem drug use and restore normality. It did not.
"People have continued to use drugs with harms and deaths increasing. Some may use illegal drugs without consequence though the hidden nature of the activity makes objective assessment impossible. It is not known why others progress to develop serious problems but deprivation and social exclusion are strong drivers of more problematic use, as they are in alcohol and smoking.
"It is questionable whether the current legal framework is helpful. Indeed, the evidence implies it can be positively harmful. Attempts to use the law on illegal drugs more positively have shown promise in Scotland, the UK and beyond. It is time to open a debate to reconsider whether the illegality of a behaviour which many indulge in can be more positively influenced by a legal system which is redirected towards promoting resilience and recovery."
But Dr Neil McKeganey said legalisation would be a "recipe for disaster".
He said: "For reasons that one can only speculate about there is an unquenchable thirst for drugs in Scotland. Scotland's terrible record when it comes to substance abuse creates a massive warning sign when it comes to making drugs legal.
"It is often said that by legalising all substances we could fund more drug treatment. Sounds great in theory but the record of drug treatment when it comes to recovery is miserable. We have successfully treated generations of heroin addicts by turning them into methadone addicts. We worry now about the new psychoactives that are being sold, many of which are more harmful than the illegal drugs they resemble. Should all of these drugs now being developed, and all future drugs yet to be developed, be legal? You can't stop the genie of drug development and you cannot guarantee that all future drugs will be less harmful than tobacco or alcohol. That being the case we have to retain the option of determining that some substances are too harmful to be legally sold.
"Retaining the current position of classifying some drugs as illegal whilst others are legal is not a perfect solution but the alternative carries massive risk. Legalisation of all drugs available now and in the future, would be a recipe for a disaster.
"In arguing for legalisation or decriminalisation we can cite the positive experiences of Portugal or Switzerland, or Germany but when it comes to drugs, the Scots have a penchant for self-destructive behaviour that is not found in any of these countries and it would exploit terribly any increase in the availability of mind altering substances. "
Should drugs be legalised in Scotland? takes place at the Dalhousie Building, Dundee University, Old Hawkhill, from 6pm on Saturday October 3.
To book free tickets go to http://www.eventbrite.co.uk/e/isam-public-debate-should-drugs-be-legalised-in-scotland-tickets-18205476069 or by calling 01382 385108.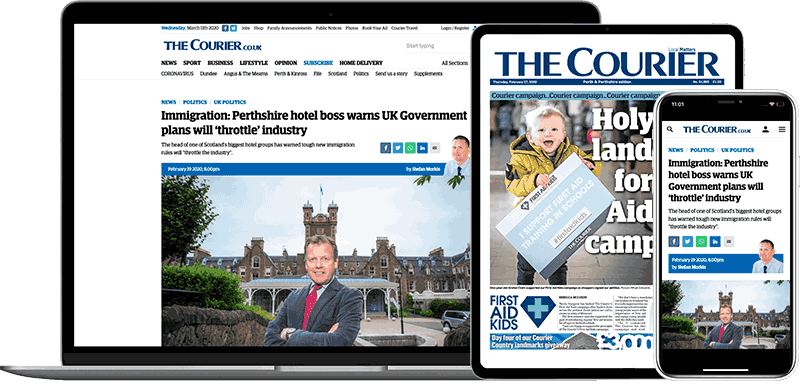 Help support quality local journalism … become a digital subscriber to The Courier
For as little as £5.99 a month you can access all of our content, including Premium articles.
Subscribe