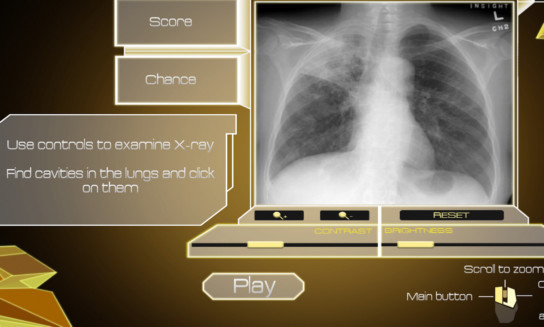 From Lemmings to Grand Theft Auto, some of the world's biggest computer game titles started life in Dundee, which is regarded as the birthplace of the Scottish games industry.
But these days, games are no longer solely used for entertainment purposes. They can also be powerful tools to deliver important messages and solve complex real-life, life and death situations.
That's the powerful message at a Dundee Science Festival drop-in event on Tuesday November 3 when staff and students from Abertay University will demonstrate the exciting and innovative projects they are working on under the banner of "Games for Good."
Visitors and families of all ages are being invited to attend drop-in games activities and play games inspired by real science.
One of the games being showcased with a real-life purpose is a new video game from Abertay University students and University of St Andrews scientists taking on humanity's oldest disease, tuberculosis (TB). The global killer is increasingly resistant to antibiotics and the global TB Alliance has been formed to fight it.
Project Sanitarium lets players battle TB, treating individual patients across the globe with limited resources.
The game was developed by Radication Games, a team of undergraduate students at Abertay University, as part of Iain Donald and Robin Sloan's ground breaking group project module.
It uses a mathematical model developed by Professor Stephen Gillespie and Dr Ruth Bowness at the University of St Andrews.
It won gold in the healthcare category at this year's Serious Play Awards and third place in the Microsoft Azure Cloud Gaming Innovation Challenge a particularly impressive achievement as the only student team taking part.
As well as raising awareness of TB, the game helps test the mathematical model and provide data back to Professor Gillespie's infection research group.
It gives credence to why Abertay University is currently the only European university to be ranked in the prestigious Princeton Review's just-published list for 2015 of the 'Top 25 Schools to Study Game Design'.
Kenneth Scott-Brown, senior lecturer in Psychology at Abertay University, told The Courier that the game, currently at the concept stage but looking for a commercial backer, was a prime example of a collaborative approach.
He said: "TB is a bigger issue today than you might think. There is a danger of it coming back in modern society because of the density of modern society. The motivation for the St Andrews scientists to get in touch was because they are experts in TB, but not experts in making games. Putting the two skill sets together is the creative spark that makes the game. Course tutors Iain Donald and Robin Sloan both have professional backgrounds in games. They guide the team to make the game as fun and engaging as possible, but staying true to the Maths of the problem."
Also present at the event will be Space Budgie, another Abertay project teaching computer programming and coding principles with a game called Glitchspace.
But Games for Good is bigger than just the events at the festival.
An example highlighted by Dr Scott-Brown was Genes in Space, developed by Dundee agency Guerrilla Tea, alongside Cancer Research UK scientists.
Genes in Space is the world's first free mobile game that uses the collective force of players to analyse real genetic data and help beat cancer sooner.
The mission of Genes in Space is to collect a fictional substance dubbed Element Alpha. This represents genetic cancer data, which might underpin certain types of cancer. As a recruit of the game's 'Bifrost Industries', players' mission is to collect the valuable and tradable substance Element Alpha and rise through the employee ranks.
Dr Scott-Brown said: "Genes in Space is a good example of 'Citizen Science'. By recruiting 10s of thousands of members of the public, it could be the equivalent of five years' work by scientists."
Another example is Dundee software firm Waracle which is at the forefront of 'mobile first' app developments.
Dr Scott-Brown added: "Dundee is punching above its weight in this field. It's always had an eye to the future, to adapt and drive change. It's a much more agile environment than it was a decade ago enormous companies are not needed now – and Dundee is well placed with creative industries able to work together."
Dr Scott-Brown said the Dundee Science Festival was a great opportunity to engage with the public.
He continued: "The actual questions that scientists ask can be framed by the public. Games and apps are a great way of doing that. If we can turn science into a puzzle, it can help drive research. The potential is massive. From schools through to the leisure industry, Dundee is playing a leading role."
*Games for Good takes place at Dundee Science Centre on Tuesday November 3 from 4pm to 8pm. Entry to the family-friendly drop-in event is £4 per person (booking advised). Tel 01382 228 800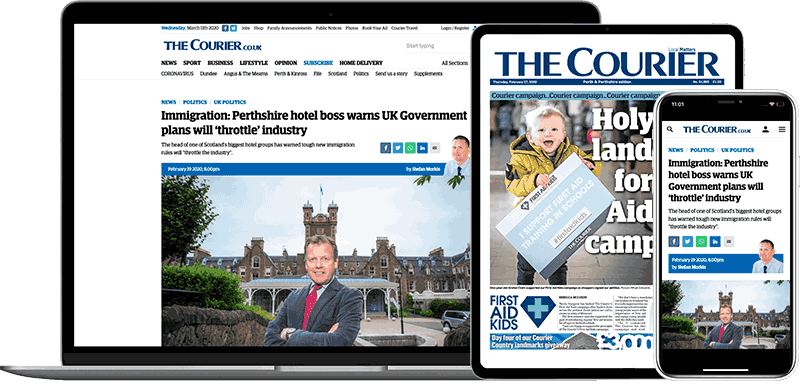 Help support quality local journalism … become a digital subscriber to The Courier
For as little as £5.99 a month you can access all of our content, including Premium articles.
Subscribe