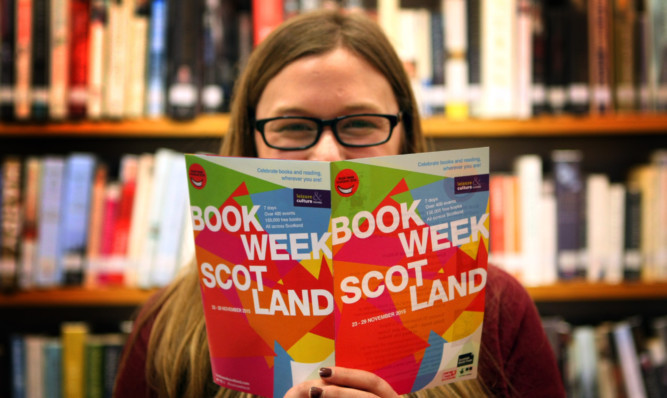 Six authors will descend on Dundee libraries next week as part of a national book event.
Paula Hawkins will be in the city to talk about her best-selling novel, The Girl On The Train, during Book Week Scotland, which runs from November 23 to November 29.
She will be joined by Dundee nature writer Jim Crumley, Scottish children's writer Lari Don and Eddie Small of Dundee University.
The latter will deliver an illustrated lecture on Mary Lily Walker, who helped introduce social and health care reform in Dundee during the Victorian era.
There will be a chance for emerging writers to share their work, and the week will be rounded off with a talk by Dundee author Tina McGuff, who will discuss her personal memoir.
Shona Donaldson, adult library and information services section leader, said: "We are delighted to be holding all these events, giving everyone in the community the opportunity to share their love of reading we can't wait for everyone to grab a good book and join us.
"If you can't make it along, remember that Book Week Scotland is the perfect chance to get signed up to your local library and bring some books home to enjoy by yourself or with your family."
Authors will talk about themselves and their work at the events and there will also be an opportunity for the audience to ask questions.
Dundee Leisure and Culture are also teaming up with Literary Dundee to hold a special tea dance at Central Library, where there will be music, dancing, stories, tea and cake.
Book Week Scotland is a national celebration of books and reading that brings hundreds of free events to a variety of venues across the country.
The theme for Book Week Scotland 2015 is transformation, including the positive impact that books can have on people's lives.
Book lovers can get involved by voting for their favourite quote from a book, saying thank you to the author, book, librarian or teacher that inspired them via the #ThankBooks campaign.
Those who just want to spend the week reading will have the chance to receive free books at a number of libraries.