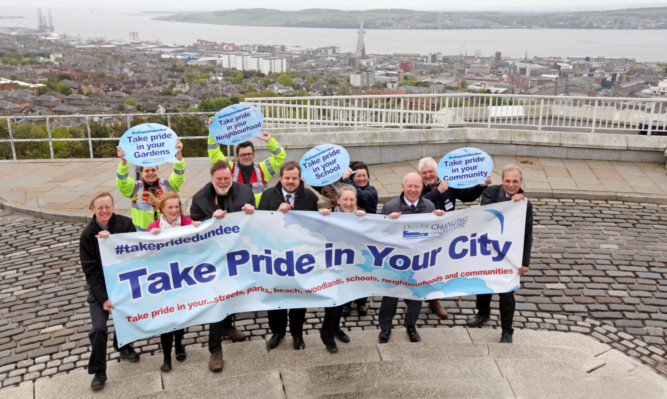 Take Pride in Your City, said the banner unveiled at the top of the Law.
Business leaders, politicians and local residents joined to send out the message to Dundonians.
The campaign aims to motivate city residents to help in the effort to prevent litter, dog fouling, chewing gum, fly-tipping and graffiti from blighting neighbourhoods.
In the next few months the campaign will be rolled out across communities and public spaces.
Councillor Craig Melville said: "We have had a very encouraging reaction to campaigns in the past when we have focused on issues like litter enforcement and dog fouling.
"With Take Pride, we are trying to grow a sustained effort that will change public attitudes to littering and to help us all make Dundee a better place to live.
"This campaign will build on Dundee's already impressive track record on cleanliness and public satisfaction about the quality of our parks and open spaces," he said.
"I want this campaign to become an inspiration for people to play their part in assisting with further improvements in the future."
Director of environment Ken Laing said that many people in Dundee already helped to keep the city clean, but through the campaign it is hoped to do even better.
He said: "We are aware we already score highly on cleanliness compared to other Scottish cities. But this is about ambition, and we want to improve."
Take Pride in Your City will also form an important part in Dundee's bid in the city category of this year's Britain in Bloom competition.
People wanting to take part can use the hashtag #TakePrideDundee.
Nicola Donnelly, at Time Boutique Dundee, said: "I love this initiative. I admire how people in Dundee support good causes. The effort that goes into fundraising is incredible."
She said she is also proud that Dundee is a creative hub, adding "they collaborate well across sectors, and inspire me".
"What annoys me? Sometimes people in Dundee are too quick to find the negative in everything and do the city down."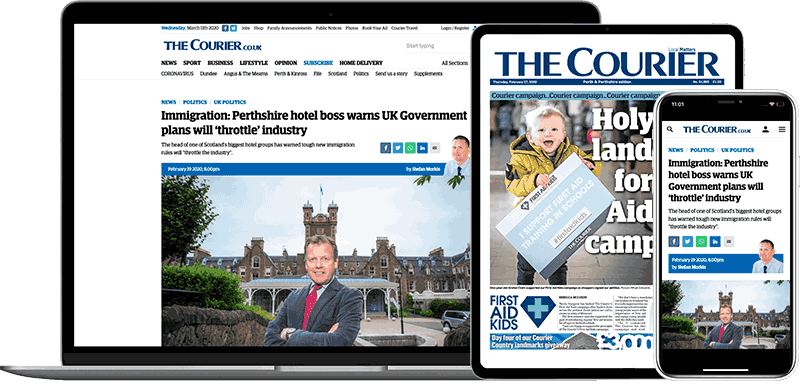 Help support quality local journalism … become a digital subscriber to The Courier
For as little as £5.99 a month you can access all of our content, including Premium articles.
Subscribe