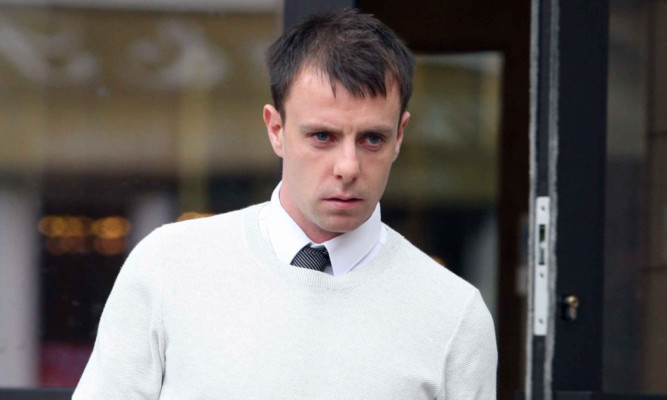 Dundee footballer Paul McGowan feared his son would be ashamed to call him dad.
The midfielder was spared prison last week after he admitted assaulting a police officer for the third time.
The court heard he had lashed out after drinking to excess and becoming upset about his gambling problems.
Now McGowan has revealed he's determined to get his life back on track and win the respect of his son, Leo, six.
The former Celtic player said: "I have challenges in my life and I'm facing up to them. I need to become a better person and I'm trying my best to do so.
"I have a young son to think about and I need to be a positive influence on his life.
"Leo is delighted his dad is a footballer, he loves football and wearing his Dundee strip.
"I nearly took that away from him last week. I want him to be proud of me, not ashamed.
"I don't want him to hear about his dad being on the front pages for hitting a policeman."
The player appeared before Airdrie Sheriff Court last week for assaulting a police officer in November.
He expected to be jailed but was placed on a restriction of liberty order which confines him to his home between 7pm and 7am for the next 16 weeks.
McGowan has two previous convictions for police assault and says he knows that if he steps out of line again he will be behind bars.
He said: "People have lost their lives through different addictions. I'm lucky to be here."