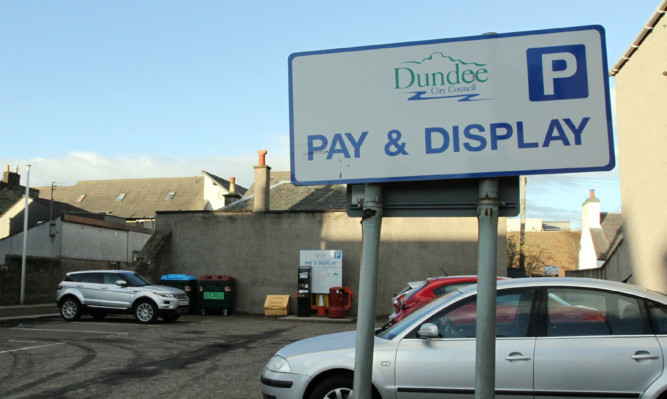 Dundee councillors are considering a range of inflation-busting hikes in service charges to offset the £23 million black hole in its budget.
Parking charges, social care and leisure services also face huge increases in fees as Dundee City Council attempts to claw back the £23 million of savings it needs to make in 2016/17.
Motorists will be among the hardest hit if the proposals are voted through on February 25, with charges rising by 50% for some car parks depending on the length of stay, despite inflation standing at a paltry 0.1%.
It is hoped the increased charges will deliver an additional £111,000 revenue for the city council. Councillors will be asked to approve the budget when they meet later this month.
Administration leader Ken Guild said: "We have savings of £23m to find and we are trying to spread the load as evenly as possible across the city.
"We are trying to do this fairly but I am not going to comment on any individual aspects of the budget at this stage.
"We are attempting to pull together a package to deliver the required budget and to find savings that will cause the least inconvenience to the public."
Labour leader Kevin Keenan described the proposals as a "stealth tax" on the poorest and most vulnerable people in Dundee and warned the council's figures still require another £9 million of cuts to be found.
He said: "We have got an administration that says we are going to freeze council tax but recover the money through stealth.
"Cuts to respite care and social care will hit the most vulnerable."
Mr Keenan added that the huge rise in parking fees could deter people from visiting the city centre, harming the wider economy, and said the Scottish Government is to blame for the unfair settlement it has imposed on councils.
And he said the increase in charges for collecting bulky waste items coupled with previously announced cuts to street cleaning will lead to a possible increase in fly-tipping.
"People will start to think they don't get much out of their council when they are seeing rubbish gathering up and seeing grass that hasn't been cut," he added.
Independent councillor Ian Borthwick said: "I think these rises are generally horrendous and it's difficult to see a way through this.
"I also think the rises in the cost of sending children to things like the young person's unit would make it quite onerous for many families to continue using that service.
"With the changes on non-residential care charges it appears the hardest-hit are the most vulnerable people."
Liberal Democrat councillor Fraser Macpherson said: "These rises will impact on the most vulnerable."Parking hikes'an attack on the poor'The council has been accused of an "attack on the poor" with its proposed hike in parking charges.
The local authority is set to raise car parking charges across the city, with above-inflation increases ranging from 14.6% to an incredible 50% for an hour's parking in Broughty Ferry.
The hope is to raise more than £100,000 additional revenue through the increased charges.
Residents' parking permits will also be affected.
Hugh Bladdon from the Alliance of British Drivers said: "Some people absolutely rely on their cars and to have all these increases in the cost of parking is an attack on the poor."
A city council spokesman said: "This document contains changes to the council base budget which do not require policy decision and which form the basis of the proposals to be brought forward to the policy and resources committee on February 25, when the council budget for 2016/17 will be set."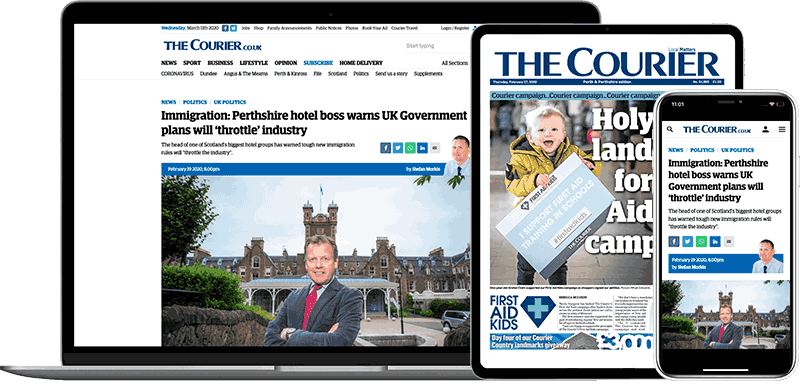 Help support quality local journalism … become a digital subscriber to The Courier
For as little as £5.99 a month you can access all of our content, including Premium articles.
Subscribe