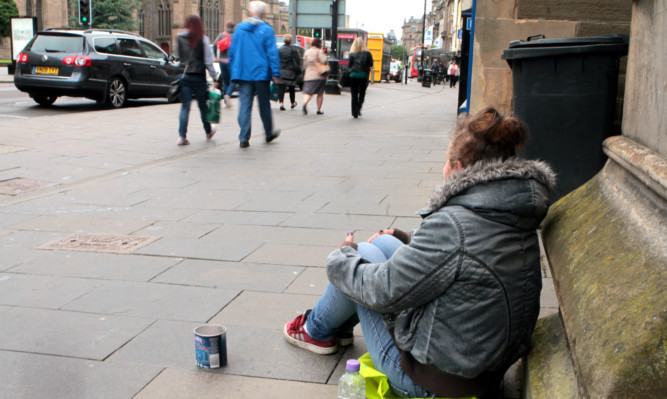 A Dundee man who feels he has no option but to beg in the city has bemoaned the influx of "career beggars".
John Laurie, 29, has been homeless for the last two weeks and is sleeping rough for a second time.
He said there has been a surge in the number of beggars he does not recognise and knows of many who travel to make money on the streets.
The Courier revealed Dundee City Council is to take legal action against a number of individuals.
It has identified around a dozen "career beggars" who it says are not "homeless" but who beg as a "lifestyle choice".
Speaking beside a takeaway on the corner of South Tay Street, Mr Laurie said: "I've seen a few of the beggars that are coming in from out of town.
"I haven't spoken to them. I don't like that they are doing it, you know.
"I have heard one or two are coming from Cupar. It's not right that they are doing it. I sort of feel like this is my town."
Mr Laurie admits the issues he faces are as a result of his troubled past.
He said: "I've been homeless for a couple of weeks now. I was living in a flat but I fell out with my neighbours and was evicted with an Asbo.
"I can't go to the Salvation Army shelter or the shelter on Soapbox Lane because I've been banned for fighting.
"When the city ambassadors move you on, you leave your spot for five minutes then go back when they've left."Beggars 'almost bragging' about their earningsDundee beggars are "almost bragging" to shopkeepers about the amount of cash they make, writes Paul Malik.
Kevin Mitchell, 37, shop manager of Premier Newsagents on the Nethergate, said most of the beggars he serves are regulars.
He said: "We have two or three regulars that come in several times a week, looking to swap change over for notes.
"Sometimes they will come in two or three times a day, exchanging coins of up to £10.
"It adds up, I've swapped over £50 for one beggar and he almost bragged about how much he had made that day.
"Seeing people on the streets begging for money is not great, more needs to be done to help clean up the city.
"I've heard that one of the city beggars is coming from Arbroath."
Shop worker Ivan Smith, 25, said he doesn't mind homeless people begging.
"I'm too skint most of the time to offer them any money if I'm asked," he said.
"It doesn't bother me where they are from.
"I have a family member who is homeless and I have nothing against them."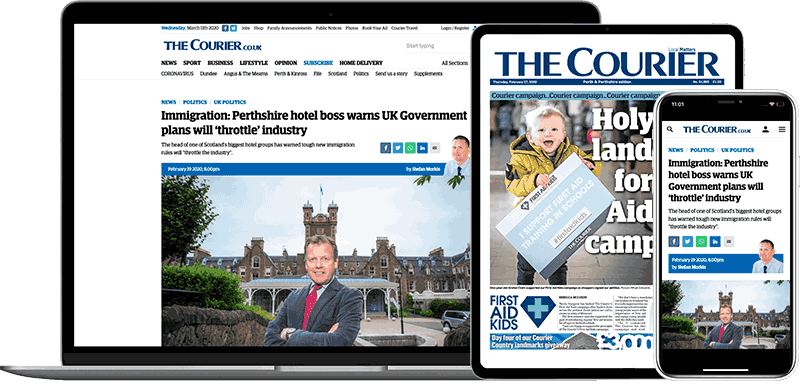 Help support quality local journalism … become a digital subscriber to The Courier
For as little as £5.99 a month you can access all of our content, including Premium articles.
Subscribe