 The historic merger of Angus and Dundee colleges is "not in the best interests" of students, a senior politician has claimed.
Fears have been raised over the loss of "vital access" to part-time education.
North East Scotland MSP Alex Johnstone said he wished the new college every success but admitted he had "some very real concerns" about the future of further education provision.
Friday's merger is part of a wave of consolidation that is substantially reducing the number of colleges across the country and unions voiced concerns that the tie-up would result in job losses
Mr Johnstone said: "College principals warned that part-time courses would be lost, and that is exactly what we are seeing.
"The loss of part-time courses is particularly worrying, as this is an option for many people who may be trying to increase their skills while working, or for those with family commitments who are seeking to get back in to the workplace.
"Ultimately, I do not believe that this merger is in the best interests of Dundee and Angus colleges, or the students who wish to take up further education. Audit Scotland have already warned about future funding provision for colleges, and it would be foolhardy in the extreme not to give serious consideration to those concerns."
Angus councillor and former teacher David May said staff would make the merger work as well as possible but it was "not what is best for two quite different areas".
He said: "I opposed the forced merger of the Angus and Dundee colleges as we had two highly rated colleges which served two different areas one urban and the other rural.
"However, Mike Russell was determined to have only regional colleges so that he could have more central control and this imposed merger has achieved that.
"The colleges have had massive cuts to their funding and both have lost some very high quality staff and a large number of courses and this has meant real problems of less choice for students, especially those who would seek part-time courses as many of them have child care arrangements."
The cost of college mergers in Tayside and Fife will come to more than £12 million, Audit Scotland recently revealed.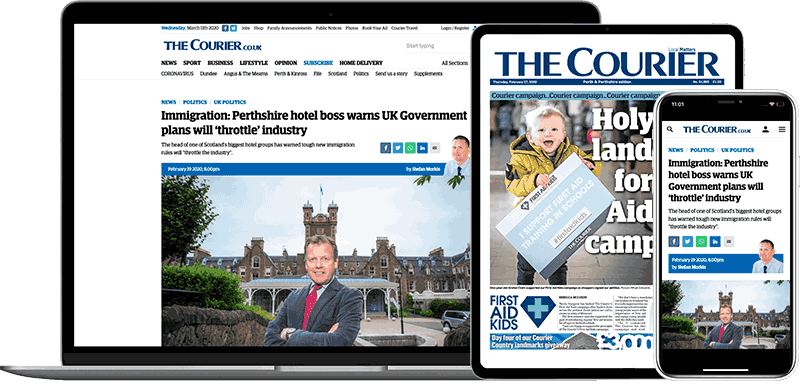 Help support quality local journalism … become a digital subscriber to The Courier
For as little as £5.99 a month you can access all of our content, including Premium articles.
Subscribe