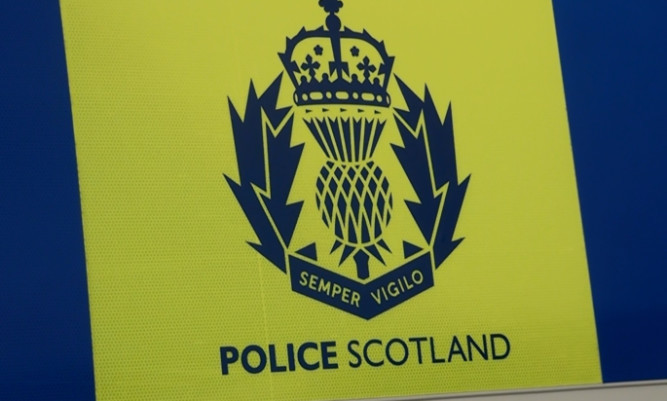 A busy Dundee road was closed and seven flats evacuated on Monday night after a car "driving at speeds of up to 60mph" ploughed into a chip shop, causing a gas leak.
Emergency services and gas engineers rushed to the scene of the accident on Dura Street just after 5pm on Monday.
Residents and business owners were immediately evacuated and the road was closed after it was confirmed that the impact had caused a gas leak.
Eyewitnesses reported seeing a car accelerate and mount the pavement before driving on to the other side of the road and colliding with two vehicles.
The car then veered out of control and crashed into the side of Dora's fish and chip shop.
Owner Giulio Dora described hearing a terrible sound and seeing a vehicle "wrapped around a bollard".
Mr Dora said: "I was working in the back of the shop when I suddenly heard a huge bang.
"I went out to the front of the shop and saw two people sitting in a car wrapped around a bollard just outside the shop.
"I shouted at them to get out of the car because I could smell gas and it was clear there had been a gas leak.
"The driver just sat there and looked pale and shocked. I don't know how he ended up on the wrong side of the road.
"I've not assessed the damage caused to the shop yet but I'm hopeful that we can open again soon."
A young woman working in the shop, who asked not to be named, described the scene as "chaos" and said there was a "horrendous smell of gas in the area".
She said: "I was serving when I heard a big bang.I ran to the front of the shop and saw a man and a woman sitting in a car that had obviously crashed.
"The guy inside was just sitting there and seemed a bit dazed.It was pretty scary. The smell of gas was horrendous."
Dundee University student Sammie Martin, 20, whose car was directly behind the vehicle involved in the accident, described the crash as being "like something from a movie".
"The driver shot forward at about 60mph," she told The Courier."He drove with two wheels on the pavement and hit the car in front of him. He then hit a car on the other side of the road.
"I got out to see if he was OK and he just said that he didn't know what had happened."
A police spokesman confirmed that the driver involved in the incident had been taken to Ninewells Hospital for treatment and inquiries were ongoing.
He said: "All residents were returned to their homes after the chip shop's gas supply was capped off around 8pm, at which point police officers stood down.
"The male driver of the car responsible for the crash was traced to Ninewells Hospital, where he was being checked over.
"No one involved in the incident was reported as being injured.At this stage there is no suggestion of anything untoward but our inquiries continue."
A spokesman for Scottish Fire and Rescue said: "We received confirmation just after 7.30pm to say the gas supply to the chip shop had been capped."