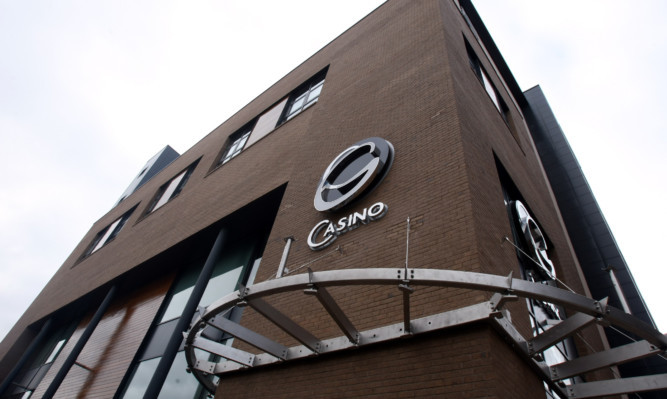 A "good samaritan" who tried to help his drunken friend out of a Dundee casino ended up fighting with him in a car park.
The sheriff court heard that Charles Lamont, 27, repeatedly punched his friend on the head while he was lying on the ground.
Depute fiscal Douglas Wiseman said Lamont's friend, Jamie Black, was ejected from G Casino, in West Marketgait, at about 5am on August 25.
The fiscal said: "Mr Black was asked to leave after he became abusive to staff.
"The accused stated he would take Mr Black out of the casino.
"He did this, but once outside, Mr Black became aggressive towards him and pushed him on the chest.
"This was captured on CCTV, but they then disappeared out of camera shot at the rear of the casino."
The fiscal continued: "A short time later, they came back into CCTV view and Mr Black was seen to grab the accused by the T-shirt and pull him to the ground.
"Prior to this, the accused had been the less aggressive of the two, but at that point he began to punch Mr Black repeatedly on the head and body.
Police were called and both men were arrested.
Solicitor Ross Donnelly, defending, said: "Lamont initially acted in his friend's interest, but clearly Mr Black didn't see Mr Lamont's intervention as helpful."
Lamont, of Rosebank Place, admitted conducting himself in a disorderly manner by engaging in a fight and committing a breach of the peace, at West Marketgait, on August 25.
Fining him £175, Sheriff George Way said: "It's unfortunate that having started off as a good samaritan he now finds himself in court."