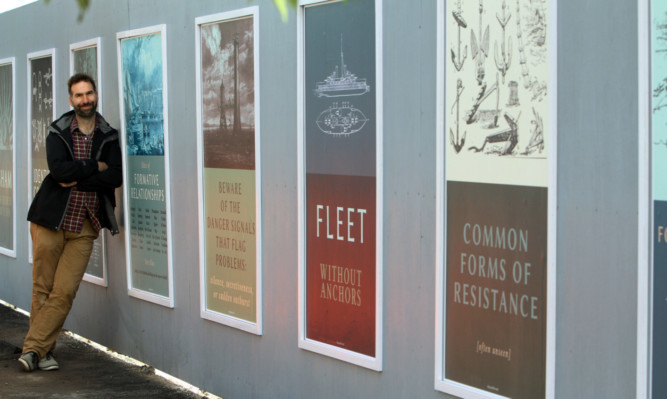 A Dundee dialect dictionary is just one of the ways students are leaving their mark on one of the biggest projects taking shape in their home town.
Images of a disenfranchised Dundee youth were erected in the heart of the city's waterfront development.
A series of 18 posters, depicting the experiences of young people in the city have been given pride of place at the back of the Caird Hall.
Created by Dundee and Angus College students on the PACE project, which helps young people transition into further education from school, the artwork tackles complex local themes such as gang culture, living in schemes and the Dundee dialect.
Among the series of 18 posters is a 'Dundee dictionary' which the students helped compile, giving definitions of words such as 'teckle' (good) and 'cutty' (short cut).
Local artist Owen Daily worked with eight young people over several weeks, then created a series of prints illustrating the themes the students discussed.
He said: "The posters try to tie these themes in with ideas around land ownership and the harbour, now the waterfront redevelopment site, and questions about whose city this is those on the outside, or those in power?"
"In a way this project is bringing a voice from the periphery of the city right into the centre."
The PACE project provides pupils in the last six months of school a positive transition into further education.
Karen Laahs, project co-ordinator, said the biggest achievement for students was finding 'a voice in the future development of their city.'
She said: "Their past, present and futures are being recognised.
"They were delighted to be able to do this and to feel part of their city's development.
"The ultimate goal is to raise awareness of the redevelopment of the city, encourage students to take part in cultural industry visits and for students to find 'a voice in the future development of their city and access to it.
"They have been involved in creating a 'Dundee Dictionary' by sharing their sense of place and belonging.
"Students were encouraged to take part in mind mapping and to create a map of Dundee personalised to their experiences in the past and present," she said.
"The work has been developed as part of our creative media vocational taster course."
The posters will be up for six weeks and are part of the week-long Dundee Commons Festival.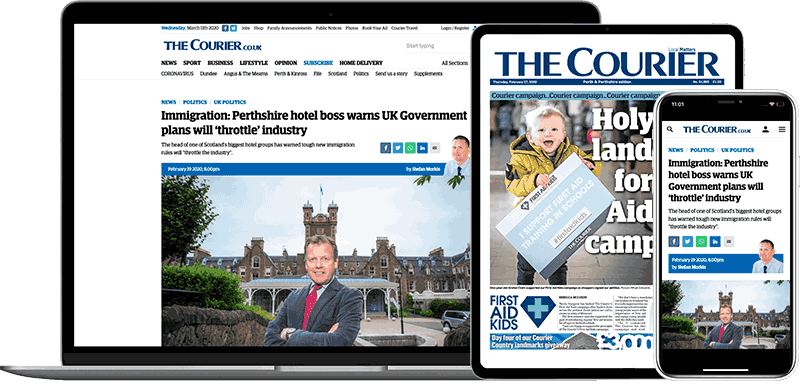 Help support quality local journalism … become a digital subscriber to The Courier
For as little as £5.99 a month you can access all of our content, including Premium articles.
Subscribe