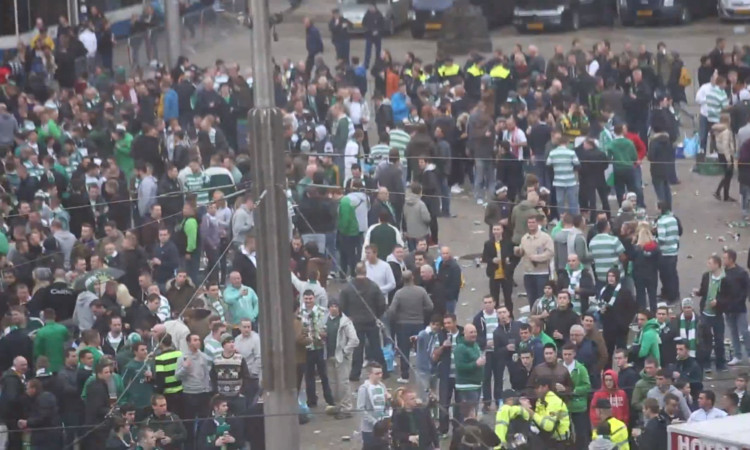 Celtic fans from Dundee claimed they were among visiting supporters attacked by plain-clothed police in Amsterdam.
Dundee West Labour MP Jim McGovern has called on the Foreign Office to investigate what he described as "serious accusations."
Supporters were in the Dutch city for the Champions League match against Ajax on November 6 when they claimed police waged an unprovoked attack on them.
It was reported that the incident fuelled more serious disorder. Mr McGovern has been contacted by constituents, who claimed they were among the Celtic fans attacked by police.
He has placed an Early Day Motion in the Commons calling for an investigation and for the Government to raise the matter with their Dutch counterparts.
"Football violence in any form is entirely reprehensible," he said.
"While troublemakers ought to be dealt with appropriately, it is vital that police forces act in a fair and even-handed manner.
"These accusations that plain-clothed Dutch police officers carried out an unprovoked attack on British citizens needs to be taken seriously by the Foreign Office and the Dutch Government."
Mr McGovern added that British fans ought to be able to travel throughout Europe to watch their teams, confidentthat they will be kept safe by host countries.