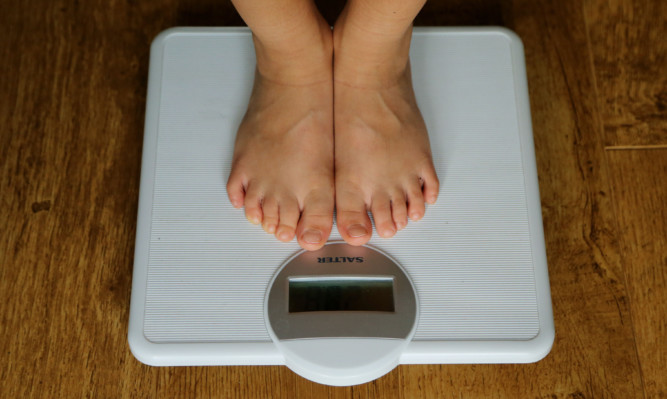 NHS Tayside is encouraging women to reach a "healthy" weight before they get pregnant, in a drive to reduce the risks of obesity in pregnancy.
Women hoping to get pregnant who have a BMI of over 30 can sign up to a new weight-loss programme in Dundee provided by NHS Tayside.
The programme is available for free to all women in the DD4 area aged 16-45 who have the higher BMI level.
The manager of the Maternal and Infant Nutrition Programme Carol Barnett said being at a "healthy" weight before pregnancy is "one of the best things a woman can do for her baby".
She added: "Since 2010, midwives in Tayside have been delivering the 'optiMum' programme which supports obese pregnant women, to make healthier lifestyle choices throughout their pregnancy.
"Midwives and health visitors also signpost them to free weight management classes after their babies are born.
"We are now looking to support women who are planning a pregnancy by helping them to lose weight before they become pregnant by offering free places on a local weight management programme.
"Women who wish to access this service must be between 16 and 45 years, live in the Dundee postcode area DD4, have a BMI of 30 or more and be planning a pregnancy."
There are several risks associated with obesity during pregnancy, including high blood pressure, gestational diabetes and an increased risk of miscarriage and still-birth.
There is also evidence to suggest obesity in pregnancy can cause obesity in children.