Gay referee hangs up his whistle after 'six months of hell'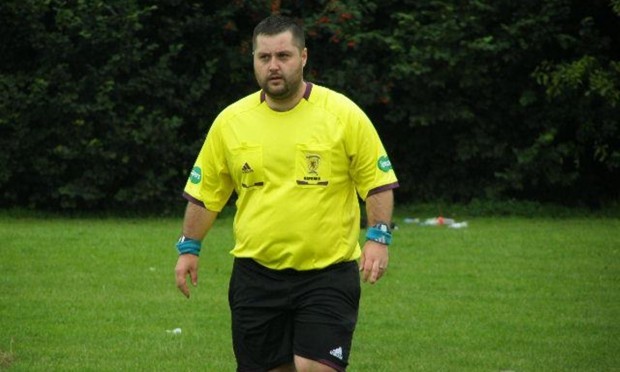 A gay amateur football referee from Dundee says he was kicked out of the game after "six months of hell and lack of support" from the local referees' association.
Joe Richardson, 29, was subjected to homophobic abuse and had his mobile phone stolen from a changing room while he was officiating at a women's match.
The first incident was in April when he was in charge of the game between Bridge of Earn and Perth United at Bridge of Earn.
"I was homophobically abused and my partner threatened," he said.
"This was reported to the amateur league and I also informed my referees' association about the abuse and for support in dealing with the matter.
"The secretary told me it was up to me to deal with on my own.
"I have never hidden the fact I am gay from the players and in 12 years as a referee this is the first time it has been used to abuse me.
"The fact I was left to deal with this on my own has caused depression and left me feeling isolated as at no point did the referee association ask me how I was coping."
The matter has been reported to the police and a man has been charged to appear at trial in Perth in March.
While in charge at a Scottish Women's Football League match on September 1 at Glenesk Park in Dundee between Tayside Ladies and Jeanfield Swifts LFC, Mr Richardson's new mobile phone was stolen from the changing rooms.
"The matter was reported to the police and to date no one has been found for the theft and all attempts to discuss the matter with the club, SFA, SWFL and the local referee association have proved fruitless," he said.
"All parties are refusing to accept liability so I am left £1,600 out of pocket."
Mr Richardson reported the incidents to head of refereeing John Fleming and SFA chief executive Stewart Regan but was told it was a matter for the local referees' association to deal with.
In frustration he spoke out about the' association on Facebook and was expelled.
"As I can't afford to throw £100 away to appeal the decision, given that it has already cost me £1,600 in losses so far for refereeing, I will have to accept the fact my refereeing career is over for publicly highlighting failures by management committee of the referee association."
The Angus and Perthshire Referees' Association had no comment to make.