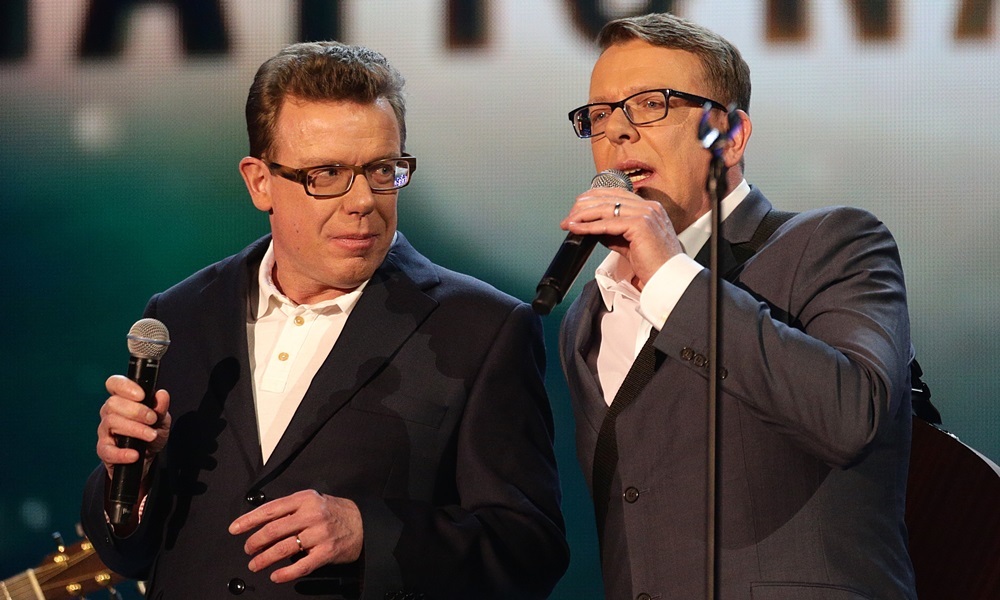 The Proclaimers have penned some of the biggest and catchiest hits to come out of Scotland.
So when it comes to their pre-Christmas gig at Caird Hall on Saturday, there's sure to be a sense of yearning for the biggest of them all I'm Gonna Be (500 Miles).
Twin brothers Craig and Charlie Reid have carved a niche for themselves where pop, folk, new wave and punk collide as the emotional honesty, political fire, wit and sing-along raucousness of their songs and their extensive touring has enlightened and entertained fans new and old. In the process, they have enjoyed gold and platinum singles and albums in UK, USA, Canada, Australia and New Zealand.
But they have never forgotten their Scottish roots and ensured that a night in Dundee on December 19 would have to be part of their forthcoming tour.
"We are looking forward immensely to the shows," said Craig.
"It feel like we've been away for a long time so it will be great to be back on stage in Scotland."
This year saw the release of the band's 10th studio album, Let's Hear It For The Dogs and the band have been touring throughout the UK since May with a mammoth run of 70 shows.
October saw them embark on their main major city 35-date UK and Ireland tour.
"Yes, we've done ten albums and they're the things that last, and we've had a handful of hits that we're well known for," said Craig.
"But writing songs and playing live are the things for us and we try and give our best every night and wherever we play.
"We still enjoy doing it – it's as simple as that. We're 53 now so we know it's not going to go on forever.
"But still, when we hit the stage we're as good as we ever were, maybe better. And when you get to our age, you can't take long gaps between tours and albums. We need to, and want to, keep that momentum."
Going to a Proclaimers gig is an engaging experience, with bucket loads of audience participation.
"We play out: we haven't got our heads down, we don't look at our shoes," said Charlie.
"We're projecting, and engaging with the fans. And by doing so we draw people in. And on top of that there's the singalong element…"
All of which speaks of the ongoing vitality, and connection, of The Proclaimers' music to vast numbers and a huge array of people, from all places, of all ages, from all walks of life.
Charlie said: "In the end, all we'll ever be is two guys who stand up, with a guitar on, and sing a couple of songs, and go home.
"That's what we do. And if people join in, like they do at football or a sporting event, then we're bringing people together. That's all we ever wanted."
The Caird Hall gig on December 19 kicks off at 7.30pm. More info at www.dundeebox.co.uk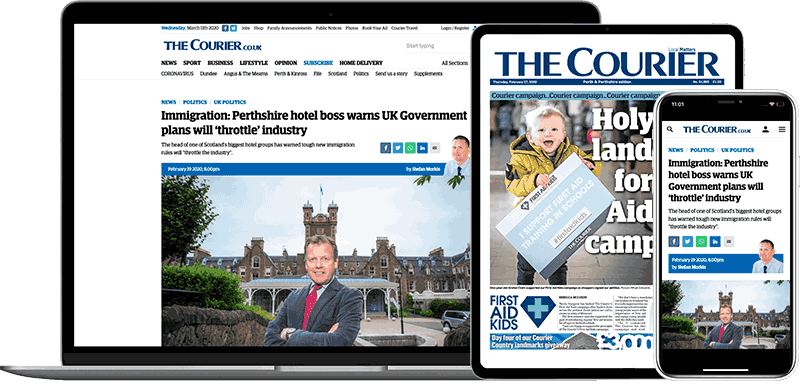 Help support quality local journalism … become a digital subscriber to The Courier
For as little as £5.99 a month you can access all of our content, including Premium articles.
Subscribe