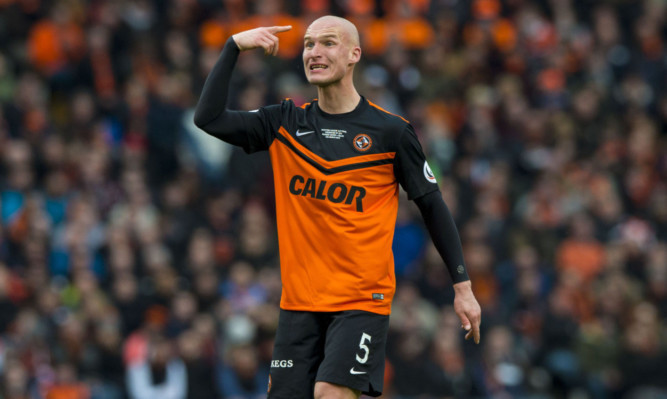 A Dundee councillor has invited former Dundee United star Jaroslaw Fojut to return to the city after he described it as "s**t".
Craig Melville said the Polish central defender had clearly "failed to embrace Dundee" during his season-long stay.
But he urged him to return and receive a guided tour and be shown some of the sights and attractions he missed during his first visit.
Fojut's opinion of the city was shared by best friend and fellow Pole Blazej Augustyn after he signed for Hearts.
He revealed he had no qualms about making a switch to Scotland despite his mate reflecting on his own experience in Dundee.
Fojut allegedly aimed the remarkable parting shot at Tayside when Augustyn canvassed him for career advice.
Laughing during a press conference, Augustyn, 27, said: "I asked how it was to live in Scotland he told me that Dundee is a s**t city, but Edinburgh is very nice."
Maryfield councillor Craig Melville said the opinion of the city shared bythe player was "disappointing" but nonetheless offered the hand offriendship should he ever return.
"It's clear that he has not properly embraced the city while he stayed here," Mr Melville said.
"Dundee is a city on the move, with lots of exciting developments and a vibrant food and drink sector, while businesses are also looking to invest.
"Clearly there is a lot of confidence in the city.
"I believe it has a lot to offer so it'sdisappointing to hear that he hasdisparaged us in this fashion, but I would welcome him back to show him some of what he missed if he was ever to return."
Fojut signed for Dundee United on a two-year contract in July last year after leaving Norwegian club Tromso.
His time with the club was a success, though the season petered out following the sale of key players.
It was cut short, however, after the player chose to return to his homeland to sign for Pogon Szczecin, despitehaving a year left on his contract.The Merc of the manWhile at Dundee United, Fojut was involved in a comedic moment with a Dundee FC fan.
During a bizarre incident which followed a 4-1 derby win for Dundee United, Dark Blues fan Gordon Macdonald had to be rescued from boot of the star's Mercedes.
He and his pals had been in Perth Road looking to drown theirsorrows when they spotted a new Mercedes with its boot open.
Mr Macdonald decided to jump in with the enthusiastic support of his mates, who then shut him inside, dissolving into fits of laughter as they filmed the fun.
Unfortunately for all concerned the boot then locked, leaving Mr Macdonald, from Carnoustie, to wait for Fojut to return and rescue him.
Thankfully, he apparently saw the humour in the incident.
"I must have been stuck in there for five, 10 minutes," Mr Macdonald told The Courier at the time."I could hear my friends outside laughing about it I guess itprobably was quite funny.
"Luckily one of Fojut's mates was driving past and noticed myfriends.
"He stopped and asked what was going on and was able to get him on the phone and he came out and unlocked the boot," added the Dark Blues fan.
"He was a brilliant guy though. He found it so funny."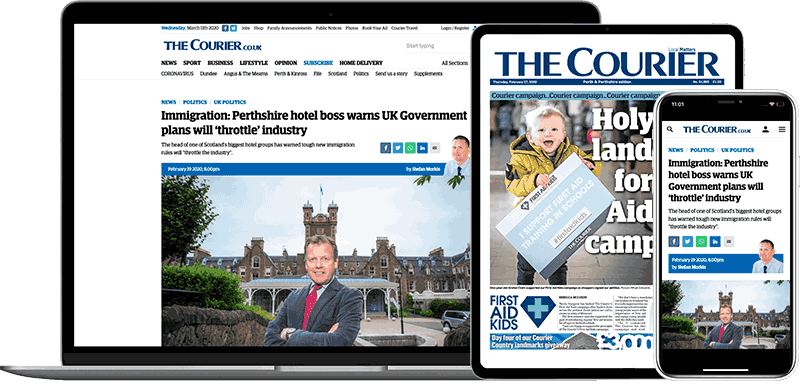 Help support quality local journalism … become a digital subscriber to The Courier
For as little as £5.99 a month you can access all of our content, including Premium articles.
Subscribe