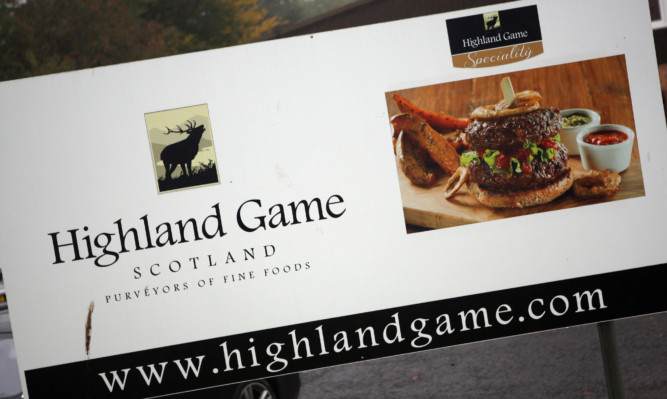 The father of crisis-hit Highland Game managing director Christian Nissen says he is confident a suspected link between the Dundee venison company and an E coli outbreak that has affected 10 people will prove to be false.
Hans Henrik Nissen, who organises the distribution of venison from a country estate near Forfar to the group's HQ on Baird Avenue, admits that confirmation from Food Standards Scotland that an investigation would be launched into the outbreak, to see if any substantial link can be traced to the city firm, left him surprised and concerned.
But he insists his son's firm is 100% committed to maintaining a high level of hygiene in the workplace. "Everything here is very hygienic," he said. "We have dealt with hundreds of thousands of deer since Christian came here 15 years ago and never had a single complaint.
"Of course, we were surprised and concerned when Food Standards Scotland told us about the investigation, but we are confident that everything will be resolved.
"People should, absolutely, continue to buy venison. As long as it is cooked properly, there should not be any problems."
Mr Nissen's words come in the wake of criticism from one former Highland Game employee who claimed that a country larder previously used by the company to store deer carcases was unhygienic and had issues with flies crawling on meat.
The Courier was contacted by the anonymous complainer earlier in the week. He claimed to have worked as a pheasant beater until two years ago on a country estate where Highland Game bosses periodically carry out the shooting of deer.
The former employee alleged: "Highland Game had a small larder in a property called Mid Lodge where they hung carcases which were taken directly to the Highland Game factory.
"The place was really quite dirty and I sometimes saw flies crawling on carcases.
"When I heard about Highland Game being linked to the news about E coli I wasn't at all surprised. It's not OK for deer carcases to be kept in that way."
Mr Nissen is adamant he has no idea why the ex-employee has spoken out. He said: "I do not understand why this man has said what he has. It's very unpleasant and dishonest.
"We deal with 500, maybe 600, deer a day from all over Scotland and only 60 smaller deer a year from Fotheringham Estate.
"The larder is not in use any longer, as Highland Game, when taking on the sporting on Fotheringham Estate, choose to supply carcases directly to our Dundee site, where the premises are custom built for handling carcases."
Highland Game was named as being linked to the outbreak after an investigation by Health Protection Scotland raised questions over raw venison products produced by the group.
The firm is owned and run by Danish entrepreneur Christian Nissen and regularly supplies venison products to supermarkets throughout Scotland.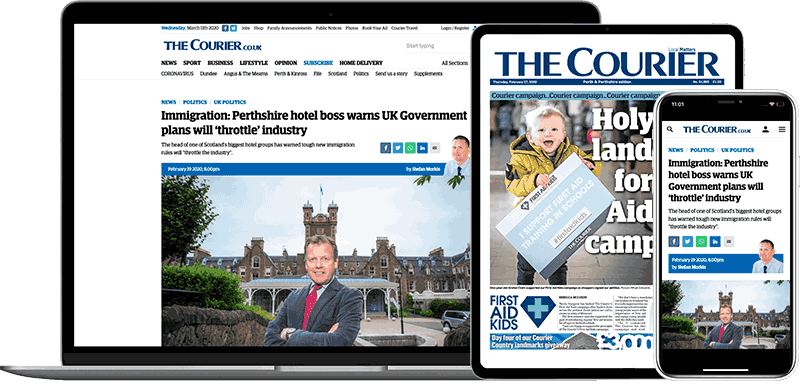 Help support quality local journalism … become a digital subscriber to The Courier
For as little as £5.99 a month you can access all of our content, including Premium articles.
Subscribe