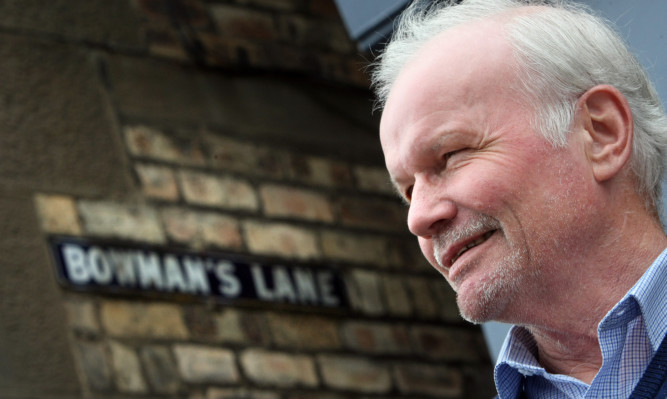 A significant chapter in the history of one of Broughty Ferry's oldest shops is to end when it changes hands next month.
Mike and Fenella McDonald are selling their stationery business at 230 Brook Street to neighbouring trader Lisa Sinclair.
She is moving her Prego fashion store at No 218 to the McDonalds' larger premises.
The change should maintain the vitality of the Ferry's major retailing thoroughfare by ensuring prominent shops remain occupied.
Not only will the fashion retailer be able to expand into interior decoration in the bigger premises, she hopes to vacate her shop for a specialist card retailer to continue that service in Brook Street.
The changes will mark the end of an era, however, in closing a line of trading that has existed at No 230 for 144 years.
The shop has been a stationery business since it was opened by former Dundee Advertiser journalist Alex Bowman in 1871.
A versatile figure, he also ran a printing press in the basement and operated Broughty Ferry's lending library from the rear section.
It met the public's growing appetite for reading material sparked by the start of compulsory education, and served that role before Broughty Ferry's public library was opened in 1928.
The business was run by three generations of the Bowman family for 111 years until Mike and Fenella McDonald bought it in 1982.
He ran sub-post offices in Maryfield, Monifieth, Charleston and West Ferry, while she concentrated on the Brook Street shop developing business in greetings cards, books and gift lines specialising in all things Christmas.
Books were a major part of the business until book selling became unprofitable. A change was necessary for survival, and that became Broughty Bears.
What started as a niche market grew until Broughty Bears became a Gold Button Steiff Club Store, hosting bi-annual collectors' events and organising trips of bear enthusiasts to the World of Steiff Museum in Germany.
Bears have been posted all over the world from Broughty Ferry, and collectors have come from great distance to meet guest speakers.
They included Leyla Maniera formerly of Antiques Road Show; Tweed Roosevelt, whose great-grandfather US President Teddy gave the bear its name, and Jochim Steiff, a great nephew of the founder of the most successful bear manufacturer in the world.
Mike recalled: "Through this a connection has been forged by fellow collectors who meet in Broughty Ferry and many close friendships have been formed."
He continued: "The staff at McDonalds have been the backbone of the business and former members still meet for a coffee. At one time three generations of one family were employed and two generations were common."
The McDonalds said the loyalty and help they have had from all the girls employed over the past 33 years was a major factor in the shop's success.
The legions of customers who visited his and the other shops in central Broughty Ferry were also vital.
"Brook Street must be one of the most vibrant shopping streets in Scotland thanks to the loyal customers, some local and some from a distance who support all these local shops," he stated.
"The internet and out-of-town centres have made trading a challenge but thanks must go to all the coffee shops, restaurants and pubs who attract people to Broughty Ferry.
"The people then have a "dander" round the shops and support them by shopping locally."
He concluded: "Fenella and I have led a busy and happy business life in Broughty Ferry and Dundee. We have enjoyed all the contact with customers, staff and fellow traders and are looking forward to some
time to ourselves."