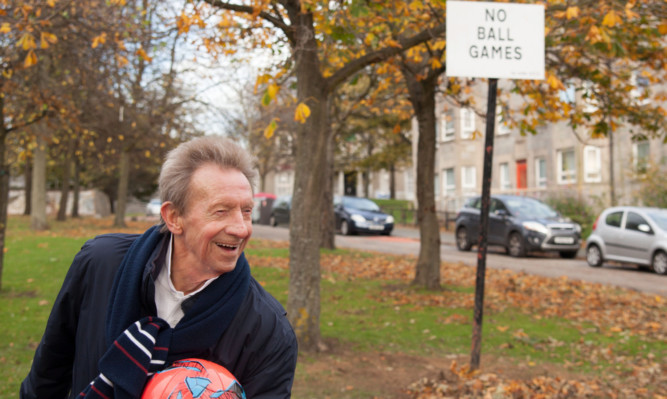 When it comes to football daft cities, few are in Dundee's league.
But are there enough places for the talent of tomorrow to perfect their skills?
Just days after Scotland legend Denis Law persuaded council chiefs in Aberdeen to rip down the 'No Ball Games' signs, hopes are high Dundee could follow in their northern neighbours' footsteps.
Councillor Richard McCready is casting envious eyes toward the Granite City and is asking residents if they would support similar moves here.
"I was very interested to see media reports of Denis Law taking down No Ball Game signs in Aberdeen," he said.
"I know there are strong opinions around this and I know that local residents need to be able to live in peace in their own homes.
"However, I also know that for many reasons we should be encouraging young people to be more active."
Mr McCready now hopes to spark a wider debate surrounding the issue.
"I am asking Dundee City Council for their views on this," he continued.
"I would also really welcome the views of local people.
"Is there a way to encourage more activity for young people at the same time as ensuring that people can live in their own homes in peace and quiet?"
Former Scotland and Manchester United star Law visited Aberdeen last week to personally remove one of the No Ball Games signs.
"This is a brilliant initiative and one that is long overdue," the 75 year-old said.
"It will open up community spaces throughout Aberdeen enabling kids to kick a ball about freely with their friends, which is really important for them."
It is hoped the move initiated after a local greenspace charity provided £10,000 of funding will ultimately help to improve the health and wellbeing of the city's children by encouraging them to play outdoors.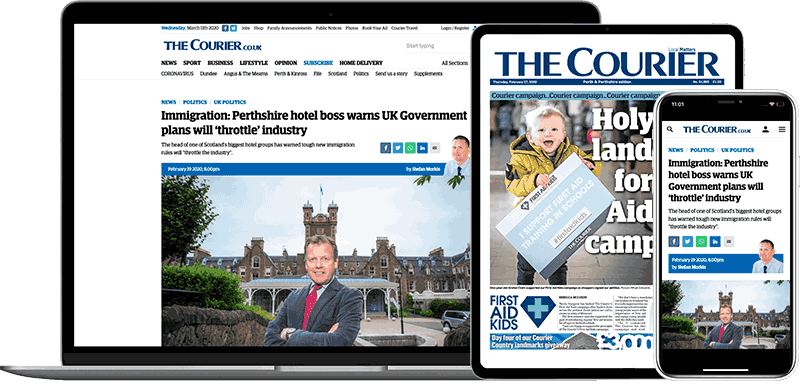 Help support quality local journalism … become a digital subscriber to The Courier
For as little as £5.99 a month you can access all of our content, including Premium articles.
Subscribe