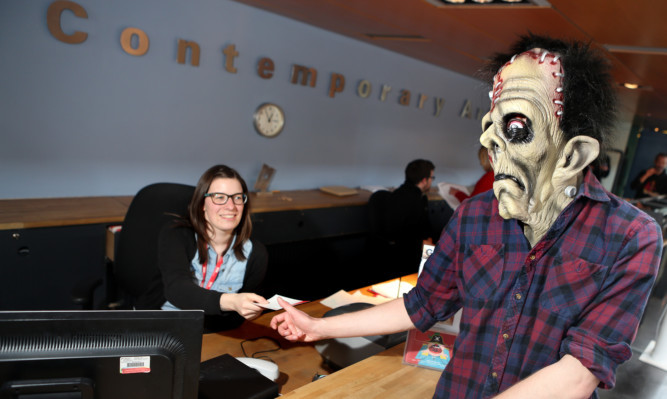 Dundee's dedicated horror film festival, Dundead, groans and screams its way back into the city for a sixth year next month.
Dedicated to all things scary, the festival will offer a mix of first-looks, cult classics and family-friendly nights at DCA between Thursday April 28 and Sunday May 1.
Dundead was first held in 2011 and was so successful it led to the regular programming of horror screenings in DCA's programme.
It was created in response to demand from local horror fans who continue to contribute by making suggestions ahead of every event.
This year's line-up includes five previews of yet-to-be-released titles including the much anticipated Green Room, which stars Patrick Stewart and Imogen Poots and Turkish horror Baskin.
There will also be the chance to enjoy late night, big-screen showings of the late horror master Wes Craven's repertoire, including Nightmare on Elm Street, The Hills Have Eyes and Scream.
Younger viewers, meanwhile may enjoy cult fantasy classics including Time Bandits, Kull and Hawk the Slayer.
The festival opens this year with a special Dundead edition of DCA's regular film quiz.
Alice Black, DCA's head of cinema, said: "Dundead sees DCA transformed into a horror film fan's best nightmare, offering four days of gory, gruesome fun."
Horror fans can buy a range of passes, from a full-festival experience with limited edition T-shirts and prints, to a six-film pass, or simply enjoy the scares one at a time.
They are on sale now from www.dca.org.uk or by calling 01382 909 900.