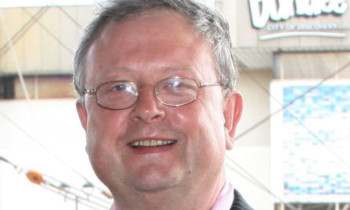 Dundee preacher and former city councillor Dr Joseph Morrow has been appointed Lord Lyon King of Arms.
Duties of the office, which is more than 600 years old, include granting armorial bearings and making judicial rulings on coats of arms.
Dr Morrow, who succeeds David Sellar, is an advocate with degrees in theology and law.
A student of heraldry for more than 30 years, his appointment was made by the Queen on the recommendation of First Minister Alex Salmond.
Dr Morrow is the president of the Mental Health Tribunal for Scotland, president of the Additional Support Needs Tribunals and a first-tier tribunal judge dealing with asylum and immigration issues.
He has held a number of posts including Dundee council convener of development, and membership of both Scottish Enterprise Tayside and Angus and Dundee Tourist boards.
He chairs the Dundee Waterfront Development Board and the Trustees of the Tayside Superannuation Fund, and is vice-chairman of the Court of the University of Abertay.
As Vice-Lord Lieutenant of Dundee, he has received members of the royal family to the city and is an Incumbent of the Chapel of Glamis Castle.