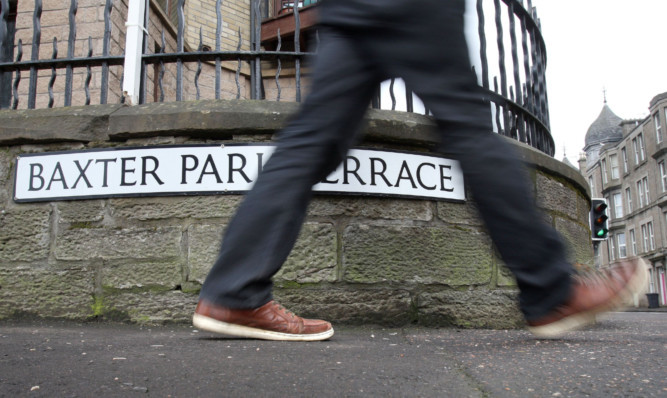 Residents in Dundee have unwittingly become caught up in the city's ongoing struggle with prostitution.
In recent months, Police Scotland have targeted the illicit trade, cracking down on importers and pimps and offering support to the women on the frontline.
Senior officers believe that street prostitution has become a less common sight as a result, though the problem may simply have moved indoors.
Maryfield, however, continues to be a hotspot for prostitution, with locals clear that its impact is increasing.
One resident, who asked not to be named, said she had been approached by strangers three times in a matter of weeks as she walked near her home on Baxter Park Terrace.
On each occasion, the men hurried away after being challenged, but the woman said she believed they had mistakenly been attempting to solicit her.
Police Scotland said it did not believe there was any reason for residents to feel unsafe, but urged them to report incidents when they happen.
A spokeswoman said officers would respond and that additional patrols could be detailed to affected streets should there prove to be good cause.
Recent public meetings with Police Scotland have seen women of all ages complain of being approached by men who had mistaken them for sex workers while in the Baxter Park area.
Incidents of kerb crawling have been reported recently on Arbroath Road, Broughty Ferry Road, Park Avenue, at the junction of Craigie Road and Clarence Road and on Old Craigie Road.
It is believed that the prevalence of such incidents has led to members of the public being solicited in error.
One woman who contacted The Courier said she had the misfortune to be approached three times in a matter of months.
She said she believed there had been an escalation of illegal activity in the area and is keen for the police to act.
"I've lived here for six years and had never been bothered until recent months," she said.
"It started a couple of months ago when a man approached me as I walked down Baxter Park Terrace at around 10.30pm.
"As I reached my door and searched for my keys a young man in his twenties approached me, but made an excuse and walked off when I challenged him.
"A few weeks later I was waiting at a bus stop when a small blue car passed and someone waved at me.
"The car stopped just a little way down the road and thinking it was someone I knew I walked towards it.
"A man in his mid-forties opened the door and said 'Do you want a lift darling?'
"I looked at him and said: 'I thought you were someone I knew, but I don't know you' and at that he mumbled something, closed the door and took off."
The resident said a third time she was "followed" down the street by a man before breaking into a run and hurrying home.
She said she had reported all the incidents to police as she wanted to see action taken to make the area safer for residents.
A police spokeswoman said the force was working to tackle prostitution in all its forms, support the people caught up in the trade and protect communities.
"No one should ever be left feeling vulnerable and we would urge anyone in this position to contact us immediately," she said.
"We can send officers to investigate and, if required, dedicate additional patrols to an area."
Police Scotland can be contacted by calling 101.