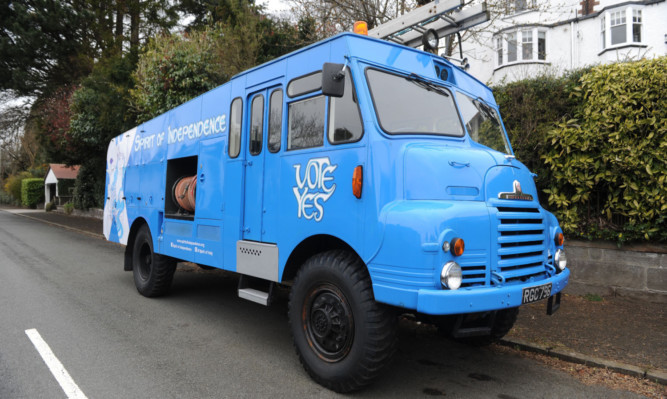 A Westminster candidate has become embroiled in a dispute with neighbours over the parking of large campaign vehicles outside their West End homes.
Residents living in Arnhall Gardens have been complaining for years about a five tonne 'Green Goddess' parked in their street by SNP candidate Chris Law, who lives in nearby Farrington Street.
The vintage vehicle, which was painted blue and renamed the Spirit of Independence during the referendum campaign, has been a bone of contention for years but when a bright yellow minibus appeared recently promoting Mr Law's general election bid, residents hit out again.
Teacher Margaret Sinclair said she has been fighting to have the old fire engine removed from outside her home for years.
She said: "It just sits there rotting. To rub salt into the wound, Mr Law is now parking a bright yellow minibus right outside my home with 'vote Chris Law SNP'.
"I spoke to Mr Law asking him to move the vehicle outside his own home as he had plenty room for it to be parked there.
"This is so unfair that all residents are sick to death with his couldn't care less attitude."
Mrs Sinclair said initially the Green Goddess was parked at the far end of the street outside a 96-year-old man's home, who also complained about it spoiling the view from his kitchen window.
Fellow resident Margaret Craig, whose home overlooks the vehicles, said: "I have hated that Green Goddess from the word go.
"When he first brought it to the street I met him and he said it would only be temporary.
"It has been here eight years.
"It is a target for vandals. It just attracts trouble.
"We've had to suffer it for years then one day we thought it was gone and it came back with a blue paint job.
"We've asked him nicely and a number of other residents have approached him about it.
"We've been in touch with councillors, police and everyone, and then two weeks ago he parks a bright yellow people carrier outside as well.
"The bus tends to come and go but it gets parked in our street overnight.
"He has just driven everyone mad. I don't even speak to him anymore. He's just so inconsiderate."
The Courier contacted the SNP parliamentary office to speak to Mr Law, and while it is understood he was looking into ways to move the Green Goddess, no one had responded by the time The Courier went to press.
Police Scotland confirmed officers have spoken to residents about the vehicle, most recently on Monday, but as it is parked legally they have no authority to have it moved.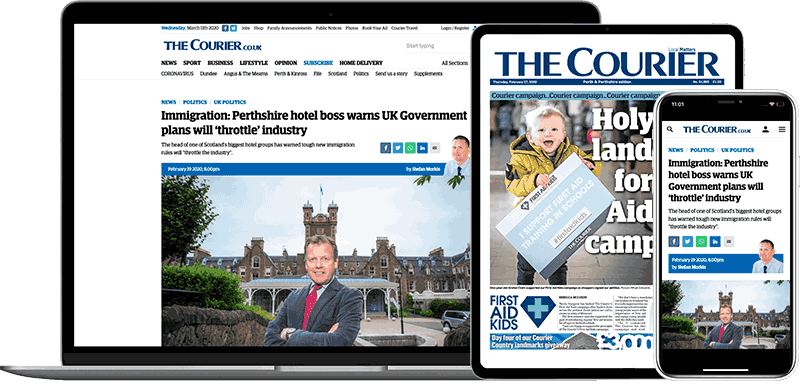 Help support quality local journalism … become a digital subscriber to The Courier
For as little as £5.99 a month you can access all of our content, including Premium articles.
Subscribe