 It's not something fans of either club like to contemplate – but what would be the result if Dundee's two professional football clubs merged?
Design student Ryan McGinnis set himself just that challenge and came up with some spectacular designs for how the team he calls Dundee City FC could look.
This time last year I began a conceptual design project that investigated the concept of Dundee FC & Dundee United FC merging together.

— Ryan McGinnis (@Ryan_McGinnis) January 19, 2016
The 21-year-old has created everything from strips, a crest boasting an image of the Law Monument the colours of both Dundee and United and even fan merchandise for his project.
Here is my final project for Dundee City F.C: A Dundee & Dundee United merger club design concept.https://t.co/GoqrkjkbbC

— Ryan McGinnis (@Ryan_McGinnis) January 19, 2016
However, although his designs may be eye-catching, the idea of a merger itself remains deeply unpopular.
He carried out a survey of 400 fans of both clubs found, unsurprisingly, a vast majority (72%) were opposed to a merger.
But if a merger did take place, more than half of fans (56%) said they would back the new club.
Ryan, who is a United fan, posted his completed project online on Wednesday and it provoked a huge response online.
He posted on Twitter: "Fair to say my Twitter is exploding! Feedback welcome, genuinely interested in hearing what people think of the work & concept as a whole."
https://twitter.com/Ryan_McGinnis/status/689552704641826816
More of Ryan's work can be seen here.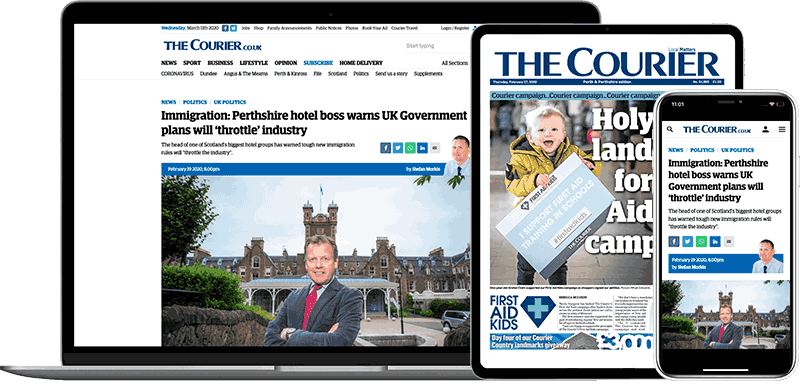 Help support quality local journalism … become a digital subscriber to The Courier
For as little as £5.99 a month you can access all of our content, including Premium articles.
Subscribe