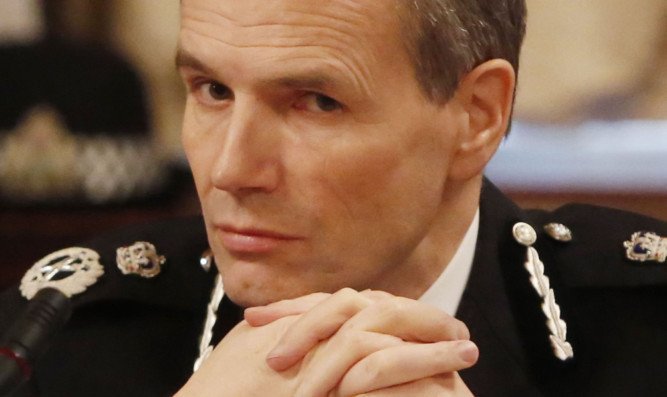 The boss of Police Scotland is facing an investigation after a complaint by a former Tayside officer, it has emerged.
Angela Wilson, an ex-chief superintendent, has reported Chief Constable Stephen House to the Scottish Police Authority.
She declined to give details of the complaint, but has recently levelled a number of allegations against Police Scotland and Mr House.
In a series of exclusive interviews with The Courier, Ms Wilson accused the Mr House of dictating the way policing is run across Scotland and of sidelining those who disagree with him.
Ms Wilson, the former head of operational policing in Dundee, said she had chosen to retire from Police Scotland at the age of 52 three years before normal retirement because of the way Police Scotland is run.
She said of the chief constable: "He has a saying that everybody knows: 'You're either on his bus or you're under it'.
"What's happened is anybody who's not been 100% on that bus has found themselves marginalised and in many cases they've been encouraged to leave the service.
"I would have remained until I was 55 years old, but I can't work with the current regime. It's not what I joined to do.
"I'm going to be honest and say for the good of the service I hope he moves on soon."