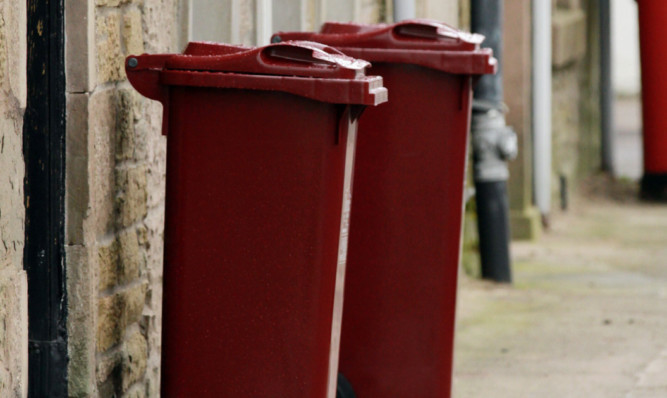 Residents in parts of Dundee have taken delivery of new wheelie bins as the city council rolls out its revised recycling scheme.
Burgundy bins, which will be for glass items, have been delivered to homes in Broughty Ferry, the West End, Dryburgh and Gowrie Park.
Some locals have also been given new food waste caddies and large, communal Eurobins.
From the first week of next month, the local authority will reduce its general waste collections to fortnightly, as residents are expected to use the new bins for recycling a variety of different materials.
Despite initial fears that scrapping weekly bin collections would lead to a build-up of rubbish on the city's streets, people living in the Ferry seemed largely prepared to take on the new scheme.
Irene White, 62, a medical receptionist, said: "I was initially concerned about fortnightly collections for general waste, but in reality, we rarely have full bins anyway so it won't be too much of a problem.
"I do think it could prove to be a problem for households with more people.
"Larger families could struggle to keep their bins from filling up before they were emptied."
James Galbraith, 83, a retired minister, said: "I think the idea of dividing up our recycling is a good one because we need to be more savvy about that kind of thing.
"I've got a great big grey bin for general waste and it is never full, so I don't have an issue with more time between collections."
Judith McKenzie, 37, a housewife with two children, said: "There are four of us and pets in our house, so it is not unusual for our bins to fill up pretty quickly, even with weekly collections.
"I suppose the idea is that dividing up the waste into more bins will make them fill up more slowly, but we'll have to wait and see how that pans out."
It is hoped the changes will nearly double the city's recycling rate to 60% over the next five years.
Environment department staff will be holding information sessions throughout the city in the coming days to keep residents informed.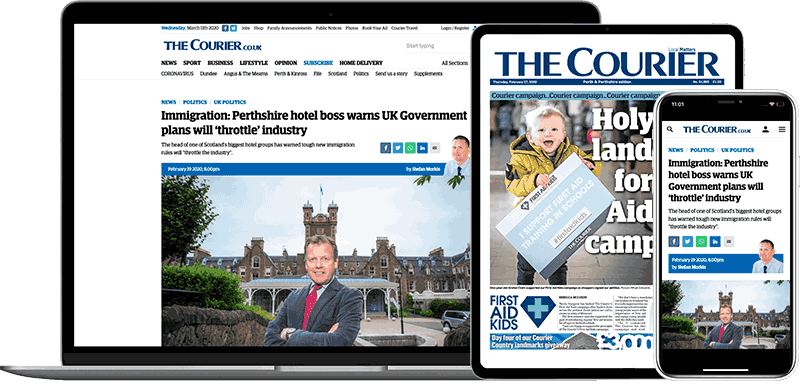 Help support quality local journalism … become a digital subscriber to The Courier
For as little as £5.99 a month you can access all of our content, including Premium articles.
Subscribe