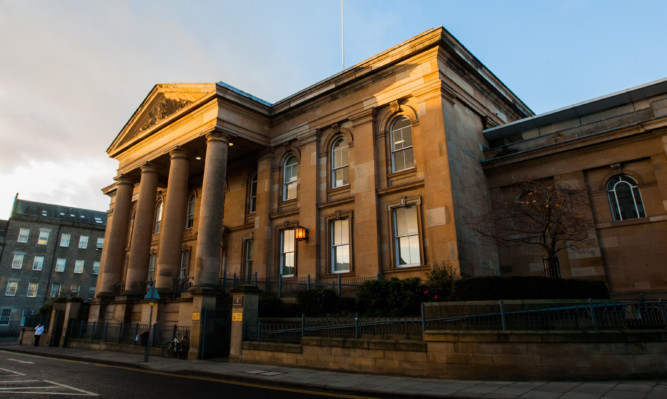 A hopeless teenage thief is facing jail after he smashed his way into a house, cut his finger on the broken glass then pulled off his blood soaked glove and left it in the house for forensics officers to find.
The 17-year-old, who cannot be named for legal reasons, broke in to the house in Dundee's Landsdowne Place on November 21 last year.
The boy who sat in the dock wearing a jacket bearing the logo "Weekend Offender" tried to steal a large screen TV and a £1,000 BMX, but couldn't open the front door so had to leave the haul behind.
Instead, he made off through a window clutching only a couple of pairs of trainers and PS3 games.
But what he left behind at the house, which was empty as the owner was renovating it, led police straight to his door.
The hapless teen cut himself on glass on the way in to the house, and smeared blood through his glove on several surfaces.
He then peeled off the glove and left it lying in the house but continued to spread blood around as he rifled through every room.
The teen, now gloveless, also left fingerprints on his entrance and exit points.
Those, and the blood, were easily matched to samples taken when he was previously arrested and convicted for possessing an offensive weapon.
The 17-year-old, of Dundee, pleaded guilty on indictment to a charge of theft by housebreaking.
Sheriff Lorna Drummond QC deferred sentence until next month for social work background reports and released the teen on bail meantime.